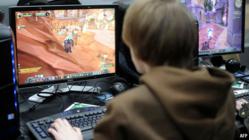 Los Angeles, CA, (PRWEB) September 19, 2012
Avant Force is pleased to announce the release of Avant Browser 2012 version 181, a brand new browser specifically designed for the gaming community that prevents games from being interrupted by pop-up messages, Floating tab, offers split view and full screen views and a quick-hide boss key for added gaming pleasure.
Available for download at http://www.avantbrowser.com, Avant Browser is a unique Internet utility that maximizes the PC gaming experience by providing these special features:
Floating Tab: A detached browser window can be set on top of all other Windows applications, so users can drag the tab button out of the tab bar to detach a browser window. This allows the game pages to appear on top of other web pages. Users can also watch YouTube or chat with friends while working on other applications, like Word, Excel and AutoCAD etc.
Full Screen: Full Screen Mode, allows gamers to see only the game page, with no toolbars or other clutter. They are simply auto-hidden. If users move the mouse over the top or bottom of the web page they can find the toolbar and tab bar respectively. Avant Browser also provides full desktop mode, which is the same as full screen mode, but differs in that the windows task bar stays visible.
Split View: Split view adds to Avant Browser's multitasking functionality by providing an easy way to view multiple different web sites at the same time. Split view adds another dimension to Avant Browser's customizable interface layout. Playing online game while reading the web news is a prime example of how Avant Browser's split view interface can be use
Pop-Up Blocker: Pop-up Blocker can efficiently clean up the web pages by blocking pop-up pages and filter ad content. Users can block any annoy content by adding to the filter with the "Add to AD Black list" command in the right-click menu.
"These are very useful features designed for gamers as the browser can totally prevent background processes from generating pop-up windows and messages during games. Annoying pop-ups can often cause a game to exit full-screen and are particularly aggravating in the case of multi-player games. Interrupting a multi-player game can result in a player's character getting killed, losing progress and can severely disadvantage them against their online competitors," said Anderson Du, chief technology officer, Avant Force.
"Additionally, the full/ screen split screen feature offer gamers enhanced aesthetics while playing and the quick hide boss key is a must today for security conscious gamers while working and playing at the office," he added.
Avant Force
For additional information on the Avant Browser please see: http://www.avantbrowser.com
About Avant Force
Avant Force was founded in 2002 with the mission to deliver a technology that rivaled the best browser on the market while incorporating the needs of the users themselves to drive the innovative design, advanced features and modifications. Over the past 10 years more than 60 million users have downloaded the award-winning Avant Browser and are using it daily on a global scale.
# # #