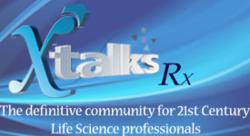 Toronto, Canada (PRWEB) September 27, 2012
Xtalks presents a live webinar on October 10, 2012 at 2:00pm EDT on program design and regulatory considerations for extractables testing for pharma and biotech companies.
Join our CMC experts, Wayland Rushing, Ph.D., Senior Scientific Advisor, ABC Laboratories and Allan R. Moorman, Ph.D., President and Chief Operating Officer, Alta Vetta Pharmaceutical Consulting, as they give practical guidance on how to avoid the most common development hiccups and E&L pitfalls related to container/closure selection and regulatory requirements.
For more information or to register go to http://xtks.in/xto-533
Xtalks, powered by Honeycomb Worldwide Inc., is a leading provider of educational webinars to the global Life Sciences community. Every year thousands of industry practitioners turn to Xtalks for access to quality content. Xtalks helps Life Science professionals stay current with industry developments, trends and regulations. Xtalks webinars also provide perspectives on key issues from top industry thought leaders and service providers.
To learn more about Xtalks visit http://xtalks.com/ContactUs.ashx
Contact:
Karen Lim (416) 977-6555 ext 227
clientservices(at)xtalks(dot)com