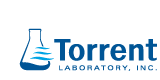 We are the first lab in the San Francisco Bay Area to offer full-service air testing capability
Milpitas, CA (PRWEB) September 20, 2012
Torrent Laboratory, a California soil testing and Bay Area water quality analyst, is providing air analysis of both residential and commercial settings in California to test for air quality and the possible presence of contaminants that could be hazardous to health.
"We are the first lab in the San Francisco Bay Area to offer full-service air testing capability," said Mukesh Jani of Torrent Laboratory Inc. "We cover the entire spectrum of volatile and semi-volatile to inorganic air testing."
Contaminants present in the air can remain undetected or ignored for a long time. These originate from ordinary household items, such as disinfectants, hair and nail products, varnishes, and other products with chemical agents that evaporate into and mix with the air. Mold buildup is also usually ignored, which if undetected, poses a risk for children and those with health issues. Other air contaminants include industrial paints, chemicals, agricultural waste products and petrol.
"National reporting agencies indicate that there are hundreds of thousands of VI contaminated sites across the U.S.," Jani said. "For this reason, Torrent's Air Analysis Group has made a significant investment in new methods and equipment technologies for air analysis."
The air and water testing center in California is highly equipped with both the technology and the expertise to provide a thorough and careful air analysis, as well Bay Area soil testing and California water quality testing.
For more information about any of Torrent Laboratory's services, call 408-263-5258, view the Bay Area water testing center on the Web at http://torrentlab-ca.com or visit 483 Sinclair Frontage Road in Milpitas.
About Torrent Laboratory Inc.
Torrent Laboratory Inc. was founded in 1993 with the aim to provide a full spectrum of certified laboratory air, soil and water analysis services. It is dedicated to helping clients meet regulatory requirements and protecting the environment in which people live and work. TorrentLaboratory also provides environmental and custom analytical services to environmental consultants, local municipalities, California regulatory agencies and private industries, including semiconductor, high technology, alternative energy and pharmaceuticals.