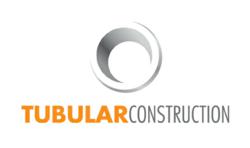 Intelligent Facilitation
Farmingdale, NY (PRWEB) September 20, 2012
AFCO Systems, the only manufacturer with enclosure containment products capable of housing high-density data center environments, is pleased to announce the T-Series Passive & Chimney Enclosure Cabinets.
AFCO's T-Series Server & Network Enclosures are manufactured with a fully welded Tubular steel construction. The T-Series includes models that withstand dynamic loads up to 4,000 lbs. This capability is advantageous for many integration applications (sometimes referred to as Rack and Stack) that require pre-populated racks with heavy and valuable IT assets to be shipped onsite ready for rapid deployment. This is a practice that is becoming more prevalent within the datacenter industry. All the mounting rails are factory set for 19" EIA mounting with two pairs of Metric style mounting rails which are adjustable from front to back.
Also available in AFCO's design series is the Chimney Enclosure Cabinet. This enclosure has the space needed to exhaust up to 30kW for high-density computing. The enclosure is strategically designed to be airtight while providing proper ventilation and air segregation of supply and exhaust air. This carefully engineered environment yields optimal performance for the IT assets deployed in the chimney system.
The AFCO team is equipped to safely and efficiently prepare your organization with more processing power. Contact AFCO at sales(at)afcosystems(dot)com to speak to a product specialist about their customer specific solutions.