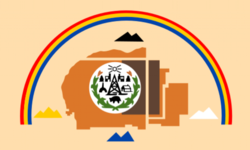 The Navajo have an inspiring story that predates the founding of America.
(PRWEB) September 21, 2012
A new website has been launched to help visitors find important information about the Navajo Indian tribe.
NavajoIndian.net features articles on Navajo culture and traditions as well as the tribe's history.
"I'm excited to announce the launch of this website," said NavajoIndian.net's founder. "Understanding native American tribes will help us get a more rounded picture of our country's diversity and history. It isn't always in-line with what you read in the history books."
The Navajo Indian tribe is the largest federally recognized tribe in the United States. Most live on the Navajo Nation, a large reservation located in the Four Corners region. Their land covers part of Arizona, New Mexico and Utah.
The tribe has played an important role in Southwestern history and have maintained their traditions and culture in the face of adversity.
"The Navajo have an inspiring story that predates the founding of America," NavajoIndian.net said. "I wanted to give people a better understanding of how the Navajo Indian culture and traditions played a role in who we are today."
NavajoIndian.net explores the fascinating history of the Navajo tribe as well as the formation and societal growth of the Navajo Nation. Visitors will learn how the tribe came to settle in the Four Corners region and how they shaped and mingled with other cultures.
Visitors will also learn more about the modern day structure of Navajo society, it's government and its relationships with surrounding states.
To learn more about the Navajo tribe visit navajoindian.net.