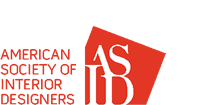 New York, NY (PRWEB) September 20, 2012
Vedere LLC ("Vedere") is proud to announce their collaboration with the Southampton Animal Shelter Foundation ("SASF") to sell custom-made dog beds displayed and judged at the New York Metro Chapter of The American Society of Interior Designers' ("ASID New York Metro") first annual "Summer Social with a Bite." Dog lovers can now purchase designer dog beds designed by Vedere members such as James Rixner and Evelyn Miller.
Dog beds created by other ASID designers will also be available for purchase on Vedere, such as ASID New York Metro designers Joanne Riley and Lynn Horowitz. The eight unique accessories donated by ASID have been featured on Vedere.com since September 17, 2012, with all profits from sales going toward the Southampton Animal Shelter, located in Hampton Bays, New York.
Vedere Creative Director Founder, Christian Turnier, believes this collaboration truly exemplifies Vedere's commitment to philanthropic efforts. "We at Vedere believe this is a great opportunity to not only showcase talented artists but to also help our community by giving back to the causes we believe enrich our community and aid those in need." The sale is planned to conclude on September 30, 2012, or when all dog beds are purchased, whichever comes first, at http://store.vedere.com/.
ABOUT VEDERE
Vedere, an online directory for the home décor industry, features art, products, and services from designers worldwide. Founded in 2008, Vedere features artists and service providers and connects them directly with buyers, clients and future patrons. For more information on the upcoming collaboration and services offered by Vedere, please contact Melissa Elgendy.
ABOUT ASID
Founded in 1975, the American Society of Interior Designers is the oldest, largest, and leading professional organization for interior designers. The Society celebrated its 35th anniversary in 2012, but the rich, vibrant history of the organization goes back further – much further – to the founding of its predecessor organizations, the American Institute of Interior Designers (AID) and the National Society of Interior Designers (NSID). The Society's 18,000 practicing interior designers work in all areas of both commercial and residential design. ASID Industry Partners include more than 2,700 member firms with some 7,500 individual representatives, uniting the professional designer with the manufacturers of design-related products and services. To contact ASID, please call (202) 546-4380 or e-mail membership(at)ASID(dot)com
ABOUT SOUTHAMPTON ANIMAL SHELTER FOUNDATION
The Southampton Animal Shelter Foundation ("SASF"), a not-for-profit organization, was founded in 2009 to care for the homeless animals at the Southampton Town Animal Shelter, a municipal operation that was stricken from the Town's budget. Since then, SASF has provided the funding to rescue, feed and enrich the lives of the animals at the shelter—primarily dogs and cats—and has made great strides in finding loving homes for them. SASF relies solely on the generosity of individuals and businesses to save lives. To volunteer, make a donation or learn more about SASF, please call (631) 728-7387 or e-mail info(at)sasfinc(dot)org.