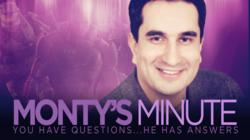 "We are really hitting the fall season hard with a top notch lineup of video game related shows and entertainment." - Gary Gannon, CEO
Los Angeles, California (PRWEB) September 20, 2012
FOR IMMEDIATE RELEASE
Gamebreaker Media Group, Inc. launched two new online shows this week, bolstering their seasoned lineup of video game entertainment.  Monty's Minute and After Dark debuted this week joining other popular video game shows, such as Legendary - The World Of Warcraft Show and GuildCast - The Guild Wars 2 Show.
Monty's Minute gives viewers a rare opportunity to submit questions about the business side of gaming and have them answered by an industry veteran.  Gary Gannon hosts while Monty Sharma, Managing Director of the Massachusetts Digital Games Institute, delivers his sage advice on a variety of gaming industry topics. Viewers will get valuable industry insights that are not available anywhere else online.
After Dark is Gamebreaker's first live call-in show and features Mike Schaffnit, Josh Allen and Darnell of Blizz Blues (World of Warcraft Machinima) fame.  After Dark's panel answers viewer's video game questions live and uncensored making it Gamebreaker's most unpredictable show yet.  
Both shows debuted this week to much acclaim by viewers around the globe. "This is just the beginning." says founder and CEO Gary Gannon, "We are really hitting the fall season hard with a top notch lineup of video game related shows and entertainment. When we see big gaps in video game entertainment, we continue to fill them."
Viewer Reaction to After Dark Pilot:
Thurston F. - "LIVE darnell is the greatest thing ... ever in the history of the world. oh man."
J L - "Awesome job on the new show Loved it!"
Kyle R.  - "Excellent addition to GBTV lineup good to get different insights in the mix."
Viewer Reaction to Monty's Minute Pilot:
Davey D. - "Monty's Minute was an outstanding show. More please ;)"
Michael L.  - "Both shows were amazingly entertaining!"
David H.  - "Monty's Minute - friggin awesome."
Monty's Minute is pre-recorded and will be posted each week on Tuesday.  
Episode 1: http://www.gamebreaker.tv/video-game-shows/new-show/
After Dark goes live each Tuesday evening at 9:00 p.m. PDT.
Episode 1: http://www.gamebreaker.tv/video-game-shows/whos-on-the-line/
About Gamebreaker Media Group, Inc.
Founded in 2010, Gamebreaker Media Group (Gamebreaker) is a premier online destination delivering clean, fun, and friendly video game entertainment for all ages. Gamebreaker is  an online Video Game Television Network that features live news & commentary, scripted programming, online engagement and more.
For More Information: http://www.gamebreaker.tv
Follow on Twitter: http://twitter.com/gamebreakertv
Follow on Facebook: http://facebook.com/gamebreakertv
Contact: Gary Gannon CEO contact(at)gamebreaker(dot)tv