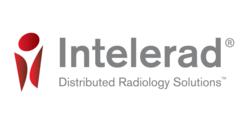 With InteleConnect 4.4.1, referring physicians' user experience will be greatly enhanced, allowing them to access information faster and deliver better service to patients. - Rick Rubin, Chief Engineering Officer, Intelerad
Denver, Colorado and Montreal, Canada (PRWEB) September 20, 2012
Intelerad® Medical Systems, a leader in medical imaging PACS, RIS and workflow solutions, today announced the release of InteleConnect™ 4.4.1, a new version of their industry-leading referring physician portal.
Recognized for its intuitive navigation and functionality, InteleConnect 4.4.1 delivers high-quality medical imaging reports and images, with enhanced communication and self-service functionality to improve efficiency.
"InteleConnect is a zero-footprint clinical portal that facilitates instant patient-centric collaboration between radiologists and referring physicians, which is something that was requested by a number of our customers," said Rick Rubin, Chief Engineering Officer, Intelerad. "With InteleConnect 4.4.1, referring physicians' user experience will be greatly enhanced, allowing them to access information faster and deliver better service to patients."
Key features in InteleConnect 4.4.1 include:

On-refer, which allows referring physicians to see who dictated the original case and easily refer specific cases to a specialist.
Break-glass functionality, which provides clinicians with self-service access to restricted patient results (with audited access), which alleviates the administrative burden of adjusting permissions to allow a physician to access a file.
A free iOS app that will be available in Apple's iTunes® App Store, which streamlines the user experience by providing physicians with instant notifications regarding pending cases on their iPhone®, iPad® or iPod Touch®.
Instant messaging for consultations, built directly in the solution.
Real-time confirmations that physicians have viewed the radiology results.
The ability to display multiple levels of critical results, pending critical results and results acknowledgements to ensure that physicians have all of the information they need.
As with previous versions, InteleConnect is compatible with any web browser, provides optional audio reports, patient search, timely email notifications for critical results, and status updates of ordered requisitions. The solution also offers premium placement of a company name and logo, so a radiology group's brand can be recognized and associated with quality results. Additionally, the portal provides the ability for radiology groups to advertise events or post group messages to referrers.
"We're quite excited about the continued evolution of InteleConnect," said Rubin. "As with all of our releases, we spoke at length with our customers to deliver a product that meets their needs. In this case, our goal was to improve the way physicians and radiologists work, both independently and collaboratively, and I'm confident in saying that this solution will meet that goal."
Secure and easy to manage, InteleConnect is compliant with the Health Insurance Portability and Accountability Act (HIPAA), and all other industry standards. For more information about InteleConnect, please visit http://www.intelerad.com/en/P142-inteleconnect.html.
About Intelerad
Intelerad Medical Systems is a leader in distributed radiology, specializing in RIS, PACS and workflow solutions for healthcare organizations. Intelerad solutions increase productivity and streamline workflow by overcoming technical barriers in distributed and complex environments. Highly scalable, flexible and robust, Intelerad's solutions offer high performance and industry leading customer service and support. Intelerad solutions like KLAS category leader IntelePACS® and Frost & Sullivan Healthcare Innovation Award recipient InteleOne® are used in more than 800 sites across North America, Oceania and the United Kingdom. For more information, visit http://www.intelerad.com.