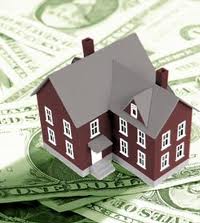 Real estate is the way to earn double-digit returns in your IRA
(PRWEB) September 28, 2012
Colorado Attorney William Bronchick announces new website to educate public about Self Directed IRAs, and self directed real estate IRAs at http://www.bronchicklaw.com.
Many people have lost serious equity in the last few years in the stock market and are coming to the realization that the market is a "rigged" game. Investors are turning to real estate to invest their IRAs to get double-digit returns and increase their retirement accounts. William Bronchick's new website aims to educate the public about self directed real estate IRAs and how the average person can generate wealth by using a self directed real estate IRA.
William Bronchick is an attorney with 21 years experience in real estate and business law. He is admitted to practice in Colorado and New York and his brother is of Counsel in Florida. His practice is focused on creative real estate transactions and Self Directed Real Estate IRAs.
William Bronchick has been interviewed on CNBC, Bloomberg News, Fox 31 News, 9 News Colorado, and in the Wall Street Journal, USA Today, Time Magazine and dozens of other media outlets.