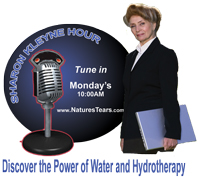 Grants Pass, OR (PRWEB) September 20, 2012
Marie Dubuque, author of many books and articles on etiquette, was interviewed on the Sharon Kleyne Hour Power of Water radio talk show on June 26, 2012. Podcasts may be heard on WorldTalkRadio.com, Sharon Kleyne Hour.com Apple iTunes and VoiceAmerica.
Karen Klein, the 68 year old Greece, NY school bus monitor taunted to tears in June, 2012, by bullying middle school children, touched a nerve for many. Nobody on the bus intervened, including the driver, and one student was so amused, she videoed the attack and posted it on the Internet.
Etiquette expert Marie Dubuque sees the incident as part of a growing worldwide trend in which a "me first" attitude, expressed through rudeness, intimidation, name calling and abuse – in other words, bullying – are increasingly tolerated.
Sharon Kleyne regards bullying as a "rape of personal freedom" because both bullying and rape, "are predatory behaviors that rely on intimidation and force to impose one's will and rob people of their dignity and freedom of choice."
According to both Marie Dubuque and Sharon Kleyne, "etiquette," or good manners, are becoming endangered. Bullying, name-calling and intimidation are everyday occurrences on the Internet, TV and media, politics, business, religion, the highways and just about anywhere else. It may be expressed through racism, hazing, sexual harassment, road rage, excessive control, hateful partisanship and much more.
The attacks on the US Embassy in Libya, and most other terrorist acts, are bullying because the perpetrators hide behind a mob or anonymity and target the vulnerable and innocent (some of whom have dedicated their life to peaceful conflict mediation). The recent Kate Middleton photos are also an example of bullying, disrespect and abuse. In this case, the bullies attacked Middleton's dignity and privacy.
According to Marie Dubuque, bullying is rampant on the Internet because of anonymity (and with children, lack of parental supervision). This goes well beyond malicious gossip on Facebook. The most common Internet bullying is "flaming," which occurs when a well-meaning message is posted and some of the replies contain vicious name-calling, personal attacks and profanity. Someone who does this is called a "troll."
Aggressive language and anger, according to Sharon Kleyne, are seen daily on TV reality shows, daytime talk shows and soap operas. Kleyne is concerned that vulnerable viewers may not understand that even on a reality show, TV is not the real world and aggressive conflict is a dramatic ploy to make the shows more interesting and make more money.
Mrs. Kleyne notes that we frequently hear people on TV reality shows complain about being "disrespected." "If you do not respect others," she observes, "you have no right to demand that others respect you."
Sharon Kleyne has been a bullying target as a child and as a woman in business. Fighting off bullies taught her the value of tenacity and not allowing bullies to prevail. She has several recommendations:

Never take bullying personally. If they belittle or attempt to frighten you, it's because they treat everybody that way if they think they can get away with it.
Like rapists, their objective is control. They want to make you cry, feel fear or feel badly about yourself. While you should defend yourself, you are better off not reacting.
The most humiliating thing you can do is make a bully feel insignificant or weak by showing them that you are the stronger person
Bullying is learned. Children are unlikely to learn compassion and courtesy on the street and if they don't learn it from their parents, it will not be learned. Most parents are shocked that their children are bullies but even more shocked that their children learned it from them.
Bullying is almost always an indicator of low self-esteem.
Sharon Kleyne considers it tragic that some schools have resorted to teaching classes on "compassion." She notes that while bullying has long been considered a "low form of violence," researchers are increasingly concerned about its pervasiveness and harmfulness.
According to Sharon Kleyne, bullying is unhealthy for the bullied and the bully. In both groups, bullying can lead to health problems, loss of control over one's life, increased stress, depression, difficulty holding a job, legal problems, loss of self-esteem, a narrowing of available life choices and ultimately, a loss of personal freedom, global anger and an unhealthy planet.
The Sharon Kleyne Hour Power of Water is broadcast live on Mondays, 10 a.m., PST/PDT. The syndicated talk show is heard on Voice America/World Talk Radio, Green Talk Network and Apple iTunes. Go to http://www.SharonKleyneHour.com for written summaries and on-demand podcast replays.
Youtube.com/mannersbymarie
© 2012 Bio-Logic Aqua Research