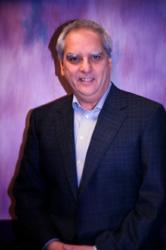 Rockville, MD (PRWEB) September 20, 2012
Steven N. Rice, D.D.S., treats patients suffering from the effects of gum disease. One of the more serious dental issues that face patients with gum disease is receding gums. Bacteria attack the gums and cause them to pull away from the teeth. When this happens, the teeth can become loose and may shift within the mouth causing bite problems. Eventually, the teeth may become so loose that they fall out. Gum grafting procedures can help with this serious problem.
As a periodontist, Dr. Rice understands the dangers of gum disease and knows that millions are affected each year. If treatment is not received in a reasonable amount of time, patients may suffer from serious dental issues such as the loss of teeth. In addition, patients are at a higher risk for diabetes, pancreatic cancer, and other serious health problems.
Dr. Rice is a periodontist that uses the Alloderm Regenerative Tissue Matrix rather than using gum grafts of tissue from the patient's own mouth. This allows the procedure to be less invasive than other gum grafts. It also means that Dr. Rice can treat a larger area of gum tissue in a single visit with consistent quality. The tissue matrix is sutured to the receding gums, and the gum line is raised. This provides new protection for the teeth that were exposed, and also provides a more pleasing look from a cosmetic standpoint.
Not all patients with receding gums are suffering from gum disease. Some patients may have naturally low gums and want the gum grafting procedure in order to improve their smile, because they feel their teeth are overly exposed. To learn more about gum grafting and the Alloderm Regenerative Tissue matrix, go to http://www.advancedgumsurgery.com.
Advanced Laser Gum Surgery Institute of Washington is a periodontal practice offering patients personalized dental care for Rockville, Maryland since 1981. Dr. Steven N. Rice received a Doctor of Dental Surgery degree from the University Of Maryland School Of Dentistry. He continued his education as a General Practice Resident in the United States Army, where he was awarded a Medal of Commendation. He studied periodontics at the Medical College of Georgia and was recognized as Diplomate of the American Board of Periodontology upon completion. Dr. Rice is part of one percent of dental professionals providing the most recent FDA cleared laser procedure for gum disease and periodontal treatment. To learn more about Advanced Laser Gum Surgery Institute of Washington and their dental services visit their website at http://www.advancedgumsurgery.com.