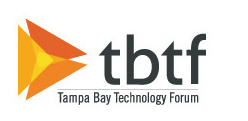 The awarding of this grant marks a significant milestone in the development of Tampa Bay's innovation economy.
Tampa, Fla. (PRWEB) September 19, 2012
The Tampa Bay Technology Forum(TBTF), along with its partners in a University of South Florida(USF) and Tampa Bay WaVE-led effort, today was granted $1 million by the U.S. Commerce Department to support new web and mobile app ventures. Acting Secretary of Commerce Rebecca Blank announced the award, which is designed to launch new companies and create hundreds of high-wage jobs in the greater Tampa Bay region.
"The awarding of this grant marks a significant milestone in the development of Tampa Bay's innovation economy," said Heather Kenyon, TBTF's president and CEO. "Everyone involved in this partnership is passionate about growing our technology industry, helping startup companies thrive, and making this region a magnet for top tech talent. These funds will give us the collaborative space, programming support, and connectivity we need to create an exciting destination for Tampa's entrepreneurial ecosystem in the heart of downtown."
TBTF collaborated with USF, Tampa Bay WaVE, the Florida High Tech Corridor Council, the City of Tampa, Hillsborough County, the University of Tampa, and various private companies on the grant application.
The grant is one of just six i6 Challenge grants awarded nationwide this year—the only one of its kind awarded this year in the southeast. An estimated 245 high-wage jobs totaling more than $15 million in annual salaries will be created as the project matches selected ventures with dedicated mentors and supports the fledgling businesses with an array of resources and services.
The i6 Challenge grant – to be administered through Tampa Bay WaVE- will help at least 50 Florida-based startup companies secure early-stage funding to grow into viable high tech companies and find the growth capital they need. In addition to the $1 million grant, another $1 million in cash and in-kind contributions is provided from members of the partnership.
The grant will be used to establish and operate The FirstWaVE Venture Center, an exciting innovation and incubation center to be headquartered in downtown Tampa. The Center will initially serve the eight Florida counties that make up the greater Tampa Bay area but is designed to create an innovation ecosystem that can be replicated in other Florida regions.
A one-day conference for the i6 Challenge winners will be held at the Department of Commerce in Washington, D.C., on Oct. 2, 2012. USF President Judy Genshaft and other representatives of the partnership will be in attendance.
About Tampa Bay Technology Forum
Founded in 2000, the Tampa Bay Technology Forum (TBTF) is a non-profit membership association committed to connecting and growing the technology community in Tampa Bay. TBTF's 300+ member companies represent technology entrepreneurs, business and community leaders, investors, government representatives, researchers and educators.
For more information, visit http://www.tbtf.org.