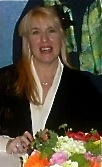 "Your stress relief seminar was such a pleasure and truly responsive to the group's needs. Staff felt heard, cared for. It was also great to see everyone laugh together. - Canyon Ranch Medical, Health & Healing Dept., Demie Stathoplos, Exec. Dir.
Chappaqua, NY (PRWEB) September 26, 2012
Award-winning stress management expert, Susie Mantell's clients include Fortune 500 companies, distinguished medical centers, and world-class spas. Now, Mantell stress management seminars for corporations and business associations in Westchester County, NY and Connecticut.

Why a Workplace Stress Management Seminar? -
Maintaining one's competitive edge in a volatile economy depletes resources of individuals, and companies. Fiscal uncertainty, extended workdays, and the widespread expectation of 24/7 accessibility give rise to business environments where stress is a routine part of doing business. Companies are paying for that added pressure in the unprecedented incidence of stress-related illness, absenteeism, depression and addictive behaviors, irritability, and if left unaddressed, burnout. Dan Bradford of Relax Intuit™ LLC. observes, "Wise managers understand that the bottom line of every company is directly related to the physical and emotional wellbeing of its employees. Given the high incidence of stress in the workplace, Susie Mantell is an invaluable resource to the businesses who utilize her services," continues Bradford.
A Unique Antidote for On-the-Job Stress -
Susie Mantell's multisensory mind-body stress reduction techniques have been featured on TV, in leading magazines, syndicated radio and press. Described as "the calm within the storm," Mantell draws upon a rich background in cognitive and mind-body stress management, offering fresh perspective and practical, realistic tools customized by her for each group. Event planners begin by selecting from an abundant menu of topics and formats. Mantell then develops seminar content to meet each group's unique goals and objective. "Susie was instrumental in working with us to determine areas of stress our department was experiencing, and surveyed our group in advance, to really get a sense of the culture," explains Lori Baron, a manager at AETNA. Citibank VP, Ann Mitrione adds, "Not only did Susie relieve our stress, but taught us ways to manage stress on our own."
Demi Stathoplos, Executive Director of the renowned Canyon Ranch's Health & Healing Department says of their experience, "The stress relief program Susie Mantell created for our staff surely was a pleasure. One thing I heard repeatedly was how "real" she was in conveying the information. Susie made it accessible, fun, and really responded to the needs of the group." Specializing in expert witnesses training, Joe Dwyer of Dwyer & Associates, says, "Susie presented her outstanding stress management workshops in several of our witness advocacy programs at Verizon. Participants benefit greatly, and it's always a pleasure to work with her."
Susie Mantell helps participants to identify external and internal triggers, and provides practical, effective strategies to reduce stress at work, at home, or anywhere. She teaches techniques to enhance performance and productivity, boost energy and morale, to quiet "mental chatter," manage time more effectively, and deal positively with difficult people. Attendees also acquire techniques to promote restorative sleep and balance, enhancing the health of individuals, and their businesses.
Award-Winning Stress Relief Author, Susie Mantell -
Dawn DeLuca of Relax Intuit™ LLC, adds, "With a voice that's been described as "liquid," Susie Mantell's award-winning guided imagery meditation CD for relaxation, "Your Present: A Half-Hour of Peace" ("BEST AUDIOS AWARD" –Publishers Weekly), soothes stress and sleeplessness for listeners including The Betty Ford Center, The Mayo Clinic, Sloan-Kettering, and men and women in all walks of life who really need a great night's sleep!"
____________________
About Relax Intuit™ LLC (http://www.relaxintuit.com)
Based in Westchester County, NY, Relax Intuit™LLC is a highly ethical provider of nationally acclaimed stress relief expert Susie Mantell's seminars for corporations and medical professionals, and her award-winning guided imagery meditation for relaxation, "Your Present: A Half-Hour of Peace."(CD) Mantell also provides individual stress management phone consultations by appointment. Relaxintuit.com and Susie Mantell's work are intended as an adjunct to, never a substitute for, professional health care. Visitors and clients should always consult their own licensed medical and mental health professionals regarding any practice or suggestion that might in any way affect an individual's health or safety. Twitter @relaxintuit