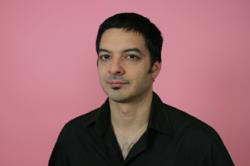 It doesn't matter if it is a man or woman - a healthy dose of self-esteem makes anyone more attractive. That's where dating tips for men come into play...
San Mateo, CA (PRWEB) September 27, 2012
"The most solid dating tips for men are essentially the exact same advice someone would give a woman," says Carlos Xuma. "Of course, there are some subtle differences that come into play when you look at primal, biological responses to certain behaviors, but at its core the same set of dating tips for men could be flipped around and shared with women."
For instance, Xuma says, both men and women need to know that acting clingy, needy, or desperate is going to turn off the people they date.
"This type of behavior is essentially a universal turn off," he says. "It doesn't matter if it is a guy or gal doing it, it can kill attraction dead. People, male or female, tend to run far, far away from this type of dating dynamic and behavior."
Another very common and sage piece of advice passed on in dating tips urges self-improvement, and can also be passed onto women.
"The first and often most important step a guy or gal should take in entering the dating world is making sure he or she is offering up the very best of themselves," Xuma says. "Sometimes this type of groundwork makes the difference between a very busy social life and sitting at home in front of the TV every night."
Another crossover piece of advice from dating tips for men concerns self-esteem.
"It doesn't matter if it is a man or woman - a healthy dose of self-esteem makes anyone more attractive," Xuma says. "A guy may not be the best looking guy in the room, or the most successful, or even the most outgoing, but if he has the most confidence with women, he will ultimately succeed in attracting the most, or the highest quality, women there."
That applies to women, as well. According to Xuma, "Often it isn't a woman's looks that drive a guy crazy, but rather the charisma she evokes from having a healthy dose of confidence."
In the report on dating tips for men, one recommended exercise puts this theory to the test: Xuma encourages men to visit the same club twice. Each time, the guy should attempt to project a different attitude and then compare notes on how successful he was with women - the first night, the guy should walk in feeling kind of low. The second night, he should walk in pretending (if necessary) to be super confident.
"This test speaks for itself. Women can do it, too. This is another example of a cross-over tip that can be found in the report," says Xuma.
Carlos Xuma has been recognized for his work sharing tips on pick up artist techniques, alpha male behavior, how to find a woman, dating advice for guys, and how to get a girlfriend and spent more than a decade helping men attract women through his website, http://attractwomen.com. He has appeared on ABC and CBS television, as well as Playboy radio and is the author of The Bad Boy Formula, Secrets of the Alpha Male, and the Girlfriend Training Program.
For more information, visit Carlos Xuma's website at http://www.carlosxuma.com