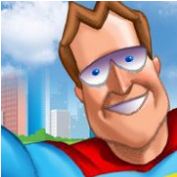 Our web design customers are getting a very high ROI both in terms of getting new business and also increasing their SEO rankings.
Calabasas, CA (PRWEB) September 21, 2012
The Website Standards Association recently concluded that the average internet visitor will remain on a website for up to 10 seconds before clicking away. For the small business owner, this has extremely serious implications for conversion rates and customer retention numbers. Clearly, the days of "do it yourself" website homepages, filled with paragraphs of homemade text or just a product list, is over. If a customer doesn't understand what makes a business tick, they quickly leave, returning to their Search Engine Results Page (SERP), and clicking on another website link soon after. Statistical evidence shows there is now only a short time window for a company's website to make an impact on their potential customer.
Captain Marketing seeks to address this challenge with expanded web design and copywriting services. "Internet visitors must understand very quickly what the company is about," explains Captain Marketing's Wendy Allen, "or they'll just click away. Having a strong and extremely visible call to action is also important for generating conversions. What we're finding, however, is that often our customers lack these critical elements, usually because it's so expensive to get a truly professional looking website." According to Ms. Allen, it is this affordability issue that inspired the company to create an "a la carte" menu of web design and copywriting services. "With different elements of copywriting and design broken into lower priced, unique Captain Marketing products, we've tried to make it easier for small companies to get the marketing message they absolutely must have," says Ms. Allen.
This approach to web design appears to be working, with Captain Marketing increasing both their design staff and the range of services offered within the past year to meet the needs of a growing number of clients. For example, with a new marketing message and homepage redesign from Captain Marketing, a small business can add a new look and more effective content to simply "the front page" of their website, without investing in an entirely different appearance throughout. In the challenging economic climate facing today's small to midsize business, the results have been extremely positive, reports Wendy Allen. "Our web design customers are getting a very high ROI both in terms of getting new business and also increasing their SEO rankings."
As today's search engines become increasingly sophisticated in their algorithms for classifying and ranking internet content, Google, Yahoo and Bing now rely heavily upon the navigability of a website to evaluate its importance. Unnecessary Flash and Javascript have been reported to actually impede the search engines as they attempt to index a website, resulting in less than satisfactory rankings. In contrast, CSS and XHTML websites are both search engine friendly, and while keyword stuffing is not recommended as a useful SEO tool, prudent use of keywords within meaningful content is now seen as extremely helpful in building page rank. Clearly, an effective website is now essential not only for conversion but also search engine results, making Captain Marketing's efforts all the more relevant for today's small business marketplace.