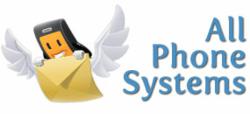 "We source data from public records and proprietary sources, updating [our site] when we detect a change, and allow users to search by phone number for a match."
New York, NY (PRWEB) September 21, 2012
AllPhoneSystems announces the launch of their phone number lookup service, which allows users to find the names and addresses of unlisted landline phone numbers as well as millions of US mobile phones.
In the past, consumers would often see "private caller" or "wireless caller" on their caller ID and have no idea who called them. AllPhoneSystems.com makes it possible to find the name, address, possible household members, social media profiles, and other personal details for most US area codes and exchanges.
The service is straightforward: "We source data from public records and proprietary sources, updating [our site] when we detect a change, and allow users to search by phone number for a match."
A ten digit phone number is all that is needed to begin the search. First users are given the ability to see if anyone from the general public has complained about that number to AllPhoneSystems in the past. Next, they are presented with location and carrier details, and if the user needs more personal information, they can purchase an owner report.
Users can also perform a partial search, in case they have only the area code and exchange. With that, AllPhoneSystems is able to provide information about the local phone system and approximate area for free, with nearly all of the United States being covered.
AllPhoneSystems, which began as a free community resource for users to report unwanted calls, has been growing rapidly. Users have been submitting comments about prank callers, telemarketers, collection agencies, phone scams, and other unidentified or suspicious callers. Through the AllPhoneSystems comment platform, the general public has recourse against these types of undesirable callers.
The new owner lookup feature complements the existing free public community. Everyone may browse and submit the unwanted caller reports for free. Now, people who need more personal information on a given caller can obtain the premium owner reports which have more detailed data.
People who find themselves harassed by prank callers, telemarketers calling late at night, any of the telephone scams consumers are subjected to, or even repeated hang-ups are encouraged to start using AllPhoneSystems today. Those who want to let others know about their experiences or who simply need to vent can do so at AllPhoneSystems. Users who need more detailed personal information about a caller can now stop searching and find all they need at AllPhoneSystems.
About AllPhoneSystems
AllPhoneSystems.com provides reverse phone directory to consumers. Users can browse and submit free reports on any US phone number, as well as viewing the owner's name and other personal details. For more information, contact: press at allphonesystems.com