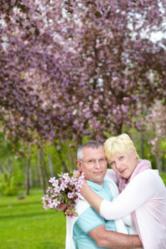 "This expansion to Ezine Articles will offer us the chance to reach an age group and dynamic that we often reference, however, may not connect with regularly."
(PRWEB) September 20, 2012
LivingSenior.com is a baby boomer and informational website for seniors and their families. The information contained on LivingSenior.com is designed to help seniors and their families find and research LivingSenior options, retirement lands, senior vacation options and various other senior living related topics. The LivingSenior.com content team has seen a rapid growth in readers and RSS feed subscribers in recent weeks. The social media marketing team has also seen the growth in Facebook and Twitter subscribers. This rapid growth is continuing to increase on a daily basis and has been stated by James Connolly, marketing manager for LivingSenior.com, as the result of efforts by the content and social media team.
In a recent discussion Mr. Connolly discussed the changes at LivingSenior.com and the content expansions. "We are pleased and excited with the rapid growth we are seeing that is in part due to the changes that have been placed through the content and social media teams. This expansion has led us to several discussions recently regarding our audience and how to best reach them. It was determined that our audiences not only the senior and baby boomer generations but also the 30 to 40 year old age group. The reason for this, at first may seem odd, until you realize that many seniors are utilizing their children to help them with the research for senior living options, assisted-living options and various other senior topics. In essence, we are not just trying to reach the seniors who are in need of senior living but also the family members that we reference so often get have not made attempts to connect with. This expansion to Ezine Articles will offer us the chance to reach an age group and dynamic that we often reference, however, may not connect with regularly."
The expansion to Ezine Articles is that take place during the week of September 25, 2012. This expansion will be announced on the LivingSenior.com blog for the week of September 25. The content management team of LivingSenior.com, led by content manager Megan Coogle, has released a statement letting their readers know that it's this content expansion will not diminish or take away from the regular content featured on the site and with and LivingSenior.com's popular senior center articles section.
"We will still be offering guides, videos, daily content and regular articles through the LivingSenior.com site. Nothing on the site will be changing, however, we are expanding to Ezine Articles in an effort to reach readers who potentially may need our help or our services," stated Ms. Coogle.
For more information regarding the LivingSenior.com expansion, LivingSenior concepts, or the theme of the week readers are encouraged to connect with LivingSenior.com on Facebook, Twitter and through RSS feed subscriptions.