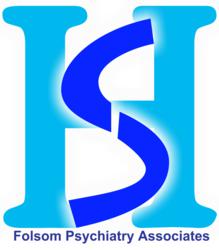 We are committed to showing appreciation to all of our patients
Folsom, California (PRWEB) September 20, 2012
Folsom Psychiatry Associates will show its appreciation for its patients on Saturday, October 20, 2012 during its inaugural Patient Appreciation Day event, which is free and open to the public. Light refreshments will be served. The event will run from 11:00 a.m. to 4:00 p.m., will offer a variety of free information designed to help people learn more about mental health, psychotherapy, and counseling.
"The patient appreciation event is Folsom Psychiatry Associates's way of showing our commitment to the health and wellbeing of our patients and our community," said Dr Hisham Soliman, of Folsom Psychiatry Associates. "It's important to us to show appreciation to our wonderful patient base that values the care and the service we provide." Participants will also learn about preventative health services, community programs, healthy eating and some other healthy living tips.
Folsom Psychiatry Associates is located at 510 Plaza Drive in Folsom. For more information on the event, please visit http://www.folsompsychiatryassociates.com or http://psychiatrist-sacramento.com or call the Folsom Psychiatry Associates office at (916) 351-9400.
About Folsom Psychiatry Associates
Folsom Psychiatry Associates is a practice for Adolescent, Adult and Geriatric psychiatry serving the greater Sacramento area, and located in the heart of Folsom City. Folsom Psychiatry Associates practice is committed to the highest standards of patient care. For more information about Folsom Psychiatry Associates, call at (916) 351-9400 or visit http://www.folsompsychiatryassociates.com or