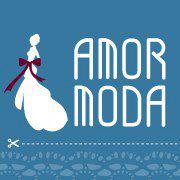 Free Shipping for All Wedding Dresses Now!
(PRWEB) September 20, 2012
Amormoda.com, a leading supplier of wedding gowns, special event dresses, wedding party dresses, and wedding dresses accessories, provides free shipping for all dress orders to all customers around the world now.
"As a company that provides customers high-quality dresses with competitive prices, we are glad to launch this promotion. Our customers have been very generous to us, and given us much support. We really appreciate it indeed, and we would like to do something to acknowledge our customers. You will receive the delivery free of charge once you purchase a dress from us. That's what we think a good way to thank our customers," said Eason Chen, CEO of Amormoda.com.
Eason Chen stated, "For many customers, shipping cost is an important reason that make them give up the online shopping, and the higher shipping fee means that the customers need to pay more for the online products. Accordingly, competitive price is the number one reason they choose online shopping. Now, Amormoda.com is devoting itself to help all the customers to cut the budgets."
"By offering free shipping, we make it easier to compare the prices with other online retailers. Many online retailers are trying to digest the rising shipping cost themselves, and now, we want to go further. That's why we offer delivery for free. One important reason that consumers purchase online is the convenience. It is really a bad experience to calculate different total costs under different shipping methods," continued Eason Chen.
"We also hope to attract more potential customers through free shipping. We are so confident of our dresses that once the customers get our service, they will be impressed by the high quality and beauty of our products. Not only the dresses from Amormoda.com will be delivered with free shipping, but it's with the guarantee that the products will be delivered on time. Many customers are satisfied with our fast delivery service," Eason Chen emphasized.
"I ordered a custom size dress for myself from Amormoda.com, and I gave the company a date to be delivered. When I receive the dress, I'm really delighted with the style, color and fit!" A customer called Nina said, " I was so surprised that my dress arrived last week. It only took 2 weeks! I will not hesitate to recommend Amormoda.com to all my friends. Thank you!"
Customers may browse and buy whatever they are interested in from a large variety of stylish dresses at Amormoda.com, with affordable prices and free shipping both ways. Take the Special Occasion Dresses as an example, there are Evening Dresses, Cocktail Dresses, Homecoming Dresses, Holiday Dresses and so on. For the party dresses, there are 28 colors in chiffon, satin, elastic-stain, taffeta, organza and elastic-silk-like, and 4 colors for wedding dresses. Customers could order fabric swatches to check the color before placing orders. To make it more convenient for customers, Amormoda.com displays the best selling of each kind of item on the website. Amormoda.com has been trying its best to make the customers enjoy their experience of shopping online.
About AmorModa.com
Founded in 2008, AmorModa.com is an online retail company dedicated to making fantastic dresses for customers. To customers' satisfaction, Amormoda.com has always paid attention to the latest fashion trend and collecting stunning dresses and accessories. With the effort of AmorModa.com, customers can get better dresses and services at lower cost.
Please visit http://www.amormoda.com/ for more details.