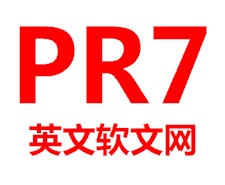 98pr.com 英文新闻稿!
(PRWEB) September 20, 2012
On Sept. 15, 2012, 98pr.com launched its new website, designed to "promote the development of Chinese foreign trade enterprises overseas brand marketing". China's domestic brands slowdown in the homogenization of competition in the B2B websites, and many Chinese companies are taking the overseas-based online marketing press release as an opportunity to turn around. Enterprise English article marketing (or English press release), polymerization media campaigns and search engine optimization (SEO) of the two functions, is a powerful weapon of the overseas network marketing.
Mr. James, CEO of 98pr.com said: "Chinese enterprises must go abroad to develop the overseas market. The more competition, the lower prices in China's market, then the enterprise will fall into an infinite loop. Experience proved that the global development of Chinese enterprises has changed from the inexpensive to the poor quality. "
"It is nonsense to talk about E-commerce and free trade under the austere situation of China's export-oriented enterprises' no way in and out. To deal with trade well in Europe, what is the most important is to offer overseas brand marketing service." Continued Mr. James.
As for English article marketing, most enterprises in China are not familiar about it. According to Mr. James, the so-called English article marketing is to publish the English articles to the European and American areas and realize perfect combination of foreign trade enterprises' European and American media propaganda with English search engine optimization to maximally increase the exposure rate of the enterprise and its product brand so that the maximum sales volume of products is realized.
According to Mr. Li, CEO of certain security foreign trade factory, he is having a new trio of overseas brand network marketing. He said, "This is a new business entrepreneurial model. The advantage of article marketing lies in maximally reducing cost while obtaining maximum marketing effect. Relative to marketing modes including advertisement placement, article marketing features low price. In the meantime, the article placement has long-term benefit and could assist the enterprise in fulfilling prosperous for a long time."
Mr. James stated that they would gradually set up a brand and enhance the partnership with European and American experts and utilize the latest SEO technology to enable more medium-sized and small enterprises to release out the enterprises' articles in European and American mainstream media while remaining within doors.
About 98pr.com
98pr.com is a professional English article marketing (or English press release) service provider to help China's enterprises to publish their news or articles in the mainstream media in Europe and America. It effectively integrates the European and American media resources, and help China's foreign trade enterprises to establish brands.
For more infomation, please visit: http://www.98pr.com/