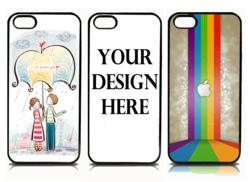 Customised iPhone 5 Case is Ready for Global Delivery!!!
Singapore (PRWEB) September 21, 2012
Casetomise.com, originally a student project at Singapore Management University, has no problem keeping up with the big boys. Casetomise is already producing custom cases for the iPhone5 ahead of its official launch on September 21.
"It's a global marketplace and you have to keep up", says Nattawut Arunanondchai, a student at SMU and one of the founders of Casetomise. "Our technology allows you to go to our website, Casetomise.com, design your own case for the iPhone5 and ship it anywhere in the world, all in a matter of minutes. We have the shortest supply chain in the industry. With our platform, you can design a case with your girlfriend's -- or your mother-in-law's -- picture on it and have it in their hands long before they are able to get an iPhone5 to put in it."
The Casetomise project began when it won an award for the best business plan in the Q2C competition hosted by SMU and sponsored by Credit Suisse and Jan Metzger, a managing director at the bank. Since then, the project has gone from drawing board concept to serious player in the iPhone accessories market. "We have been gearing up for the release of the iPhone5 for quite some time" said Nattawut. "We were a little nervous. It's kind of strange to find yourself a global player in something as big as the iPhone5, especially while you are still in university. But now it's here and we couldn't be more pleased. It's very exciting!"
Casetomise Pte. Ltd. is based in Singapore and offers customised iPhone cases through its website, casetomise.com. Casetomise's technology allows you to either modify one of their existing designs or create your own using your own graphic designs, slogans or even pictures and reproduce it on an aluminium-backed iPhone case.
The existing designs on Casetomise's website are designed by local designers, mostly students, who would receive a share of revenue for every case sold with their designs on. "This is our way of supporting young entrepreneurial designers who have no outlet to sell their designs. If you would like to sell your designs on our platform too, just email us" said Nattawut.
Contact:
Nattawut Arunanondchai
Casetomise.com
Phone: +65 9788 8449
Email: nattawut(at)casetomise(dot)com