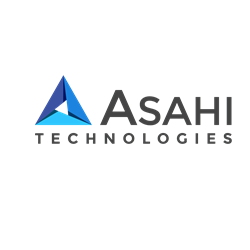 Small online businesses are the future of our domestic economy, and to maintain an efficient online trading Asahi Technologies enables affordable DotNetNuke to smaller businesses
(PRWEB) September 20, 2012
Online entrepreneurs are increasingly looking towards cutting costs on web CMS development without compromising on certain capabilities and features. Working to deliver innovative web solutions, Asahi Technologies has announced affordable DotNetNuke services for small businesses in New York.
A powerful web CMS and a web application development framework, DNN (Dot Net Nuke) offers online businesses plenty of capabilities for running a successful web CMS. Built on Microsoft ASP.NET, the tool features a smooth interface that can be worked even without intricate programming skills. Affordable, flexible and scalable than many other CMS frameworks, Dot Net Nuke is currently gaining popularity among developers as well as end users.
"Small online businesses are the future of our domestic economy, and to maintain an efficient online trading Asahi Technologies enables affordable DotNetNuke to smaller businesses," stated Vinod Subbaiah, CEO and Founder of Asahi Technologies. "The experience and expertise of our developers allow them to render more affordable, efficient and user-friendly DotNetNuke application development projects".
The DotNetNuke services offered by Asahi Technologies

DotNetNuke Module Development (DNN Development Services)
DotNetNuke Skin Designing (DNN Skin Design Services)
DotNetNuke Administration and Maintenance (DNN Maintenance Services)
DotNetNuke Installation and Configuration (DNN Installation Services)
DotNetNuke Migration (DNN Migration Services)
DotNetNuke QA and Testing (DNN Testing Services)
DotNetNuke customization (DNN Customization Services)
DotNetNuke business logic and data integration
Professional DotNetNuke support
DotNetNuke on SharePoint
To help firms learn more about Content Management Systems, Asahi Technologies provides a free online consultation to clients letting them understand their Dot Net Nuke options. The firm also offers CMS solutions with other popular frameworks like Drupal, WordPress and Joomla.
About Asahi Technologies
Asahi Technologies is a New York based web design and development firm that provides software consulting and Web solutions to small and medium level businesses all across North America. Asahi Technologies specializes in responsive design, cloud computing, online marketing, mobile application development and open source technologies. Under the leadership of Mr. Vinod Subbaiah, who himself started his career as a software programmer, Asahi Technologies' team comprises of experienced software professionals having extensive knowledge of technology with B2C and B2B operations. The firm's headquarters is located in New York City, NY.