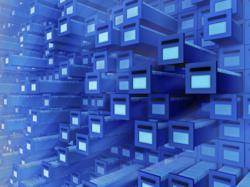 Tessella's Preservica is a cost-effective and production-ready solution to challenges in the digital age. Preservica is the next logical step for the library to use technology to further our mission
Oxford, UK (PRWEB UK) 20 September 2012
Tessella, world leaders in digital preservation, are proud to announce that the Hagley Museum and Library has selected Preservica, Tessella's cloud-based digital preservation service, to archive its born-digital acquisitions. Hagley is one of the leading business history libraries in the world. Its collections include 37,000 linear feet of documents, ledgers, and personal papers 2 million visual items and 290,000 printed volumes, and over 300,000 digital artefacts. Using Preservica allows Hagley to acquire and process digital records such as electronic publications and correspondence, digital audio and video, and digital photographs.
Dr Erik Rau, Director, Library Services, Hagley Museum and Library said: "Businesses are making strategic business decisions and communicating them internally, no longer strictly by paper, but instead via born-digital documents. To continue our reputation into the twenty-first century as a leading repository for the history of American business, technology, and industrial design, we have equipped ourselves with the ability to capture and preserve born-digital documents."
"Tessella's Preservica is a cost-effective and production-ready solution to challenges in the digital age. Preservica is the next logical step for the library to use technology to further our mission." continued Dr Erik Rau.
Jon Tilbury, Director of Archiving Solutions commented: "Tessella are honoured to be working with Hagley Museum and Library and are looking forward to collaborating with the Hagley team and demonstrating the difference that Preservica can make to organizations both small and large world-wide.
Jon continues: "Preservica really lowers the barriers to entry for organizations looking for full lifecycle digital archiving and is suitable for commercial organizations or public institutions, in fact anyone who wants a high quality digital archiving system. Preservica is available via an affordable yearly subscription for the full application and then you only pay for the storage you consume."
Preservica is based on the advanced SDB technology in use at leading National Archives and Libraries and runs on Amazon Web Services (AWS), making the same level of digital preservation service available to businesses, organisations, and memory institutions that need to protect their digital wealth without incurring all the human and capital costs of running such a specialist service.
Preservica conforms to the OAIS digital archiving standard (ISO 14721:2003) and provides workflows and tools to operate a long-term digital preservation solution including:

Ingest – upload digital content and metadata from a variety of content sources into Preservica using a fully quality-assured process
Content storage – store multiple copies of digital objects in a safe, backed-up location which is checked continually and, if necessary repaired
Flexible metadata and security – choose the way content is arranged, described, and protected
Access – full search, browse, and download facilities via a browser interface
Preservation tools – analyze risks and ensure that content is protected against future obsolescence.
Notes to the editor:
About Hagley Museum and Library
Hagley Museum and Library collects, preserves, and interprets the unfolding history of American enterprise. As a member of the Independent Research Libraries Association, the library services scholars from the USA and abroad. The library has collected the papers of companies central to the story of American industrialization—such as Bethlehem Steel Company, the Pennsylvania Railroad, Sun Oil Company, Radio Corporation of America, MCI, and Sperry Univac—banks and insurance companies, as well as business advocacy organizations like the Chamber of Commerce of the United States, the National Foreign Trade Council, and the National Association of Manufacturers. The library also documents the rise of American consumer culture through businesses from Avon to Seagram & Sons, industrial and product designers such as Raymond Loewy and Thomas Lamb, and described by consumer researchers such as Ernest Dichter. Visit http://www.hagley.org for more information.
About Digital Preservation at Tessella
Tessella is the world leader in digital preservation solutions, technology, consulting and research. Customers in 9 countries across 3 continents rely on our on-premise solution, SDB, to preserve their priceless digital information. The same world-leading solution is available on a pay as you go plan with our Software as a Service offering Preservica. Our core technology, now in its fourth generation, has won the Queen's Award for Enterprise in the Innovation category. It provides a stable, professionally-supported platform with the flexibility to deliver individual customer needs.
Find out more about Preservica at our dedicated microsite http://www.preservica.com
For more about Digital Preservation visit http://www.digital-preservation.com
Corporate website: http://www.tessella.com
Media Contact
Tessella
Christina Tealdi | Senior PR and Communications Manager
Phone: +44 (0) 1235 555511 | Mobile: + 44 (0) 779 9346453 | christina.tealdi(at)tessella(dot)com