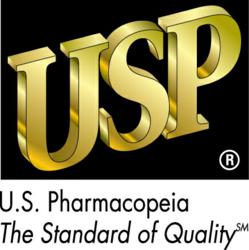 These two groups embody the volunteer spirit that has guided USP since its founding nearly 200 years ago.
Rockville, Md. (PRWEB) September 20, 2012
At its annual Science & Standards Symposium held this week in Boston, the U.S. Pharmacopeial Convention (USP) recognized the exceptional contributions of two of its volunteer bodies to improving the health of people worldwide through public standards as part of its Awards and Recognition Program for USP Expert Volunteers. The 2012 USP awards were presented to its Food Ingredients Expert Committee and Joint Expert Panel on General Chapter 1059 Excipient Performance in a ceremony on September 18.
"These two groups embody the volunteer spirit that has guided USP since its founding nearly 200 years ago," said Dr. Roger L. Williams, chief executive officer of USP. "Their dedication and commitment, exemplary leadership and creativity in developing standards that address the complex challenges facing the global pharmaceutical and food industries benefits manufacturers, regulators, and above all, patients and consumers. I congratulate these two volunteer bodies on their rigorous work, and thank them for their contributions to USP and public health."
The Food Ingredients Expert Committee, chaired by Dr. Andrew Ebert, received the 2012 USP Award for an Innovative Response to Public Health Challenges. It was selected for its outstanding work and leadership in transitioning the Food Chemicals Codex (FCC) from the Institute of Medicine to USP (USP acquired the compendium of food ingredients in 2006) as well as specifically addressing the public health challenge of food adulteration. The Expert Committee not only provided its expertise and guidance for the transition of FCC to USP, but ensured its growth and continuity as an international compendium of food ingredients standards. Further, the Expert Committee guided USP staff in a significant expansion of the scope of FCC to include new and novel ingredients essential to keeping FCC relevant to parties worldwide.
As noted in the awards ceremony, the Expert Committee faced serious challenges soon after it was formed by USP to work on FCC in 2006. As it was becoming acquainted with USP's standards-setting processes and transitioning FCC to a regular publication cycle of every two years with intervening supplements, a number of food and drug crises occurred worldwide and increased the urgency and broadened the scope of the Expert Committee's work. Specific to foods, episodes of economically motivated adulteration involving pet food (in which wheat gluten was replaced with melamine) and infant formula and other milk powder products (in which melamine was used as a low-cost replacement for protein) led to adverse health events and deaths in companion animals and humans, and demanded development of new, more specific analytical methods that could not be "tricked" by such replacements. The Expert Committee worked to identify at-risk ingredients and potential adulterants, and developed a USP Food Fraud Database to serve as a free resource and risk management tool globally. In addition, USP held an Adulteration Workshop at USP's headquarters in Rockville, Md., bringing together stakeholders across industry, government and academia to consider new testing strategies and future directions for standards, with follow-up workshops now planned in Chile, China and Israel.
The Joint Expert Panel on General Chapter 1059 Excipient Performance, a collaboration between the General Chapters—Physical Analysis and Monographs—Excipients Expert Committees that is co-chaired by Drs. Gregory Amidon and Eric Schmitt, received the 2012 USP Award for an Outstanding Contribution to the Standards-setting Process. Due to the Expert Panel's efforts, General Chapter 1059 provides an overview of critical material attributes for many excipient functional categories along with a tool box of procedures that may be useful in evaluating and controlling excipient critical material attributes that are not typically included in compendial monographs. The general chapter also provides a framework for applying Quality by Design principles to excipient quality and performance.
As detailed in the awards ceremony, the general chapter has a long history—with discussions about such a resource beginning more than 20 years ago at a USP-convened meeting in 1991 in Orlando, Fla. At this meeting, the International Pharmaceutical Excipients Council was formed, and discussions about the need for standards focused on excipient functionality first took place. USP has advanced many general chapters addressing excipient quality in the intervening years, but General Chapter 1059 is the first focused on excipient function and performance.
Drs. Ebert and Amidon accepted the awards on behalf of the Expert Committee and Expert Panel, respectively. Video interviews with the two chairs about the awards may be viewed http://youtu.be/gyUMykO5h4M.
USP is a nonprofit scientific organization that establishes public standards to help ensure the quality, safety and benefit of medicines and foods. Used in the United States and around the world, these standards are created under the direction of the independent, volunteer-based USP Council of Experts, comprising the chairs of USP's 24 Expert Committees. These Expert Committees are responsible for developing and revising standards for medicines and foods that appear in the United States Pharmacopeia and the National Formulary (USP–NF); FCC; the USP Dietary Supplements Compendium; the USP Medicines Compendium; and related publications. USP Expert Panels are formed to provide additional expertise on a particular scientific topic, thereby supplementing Expert Committee expertise.
For more information, please email mediarelations(at)usp(dot)org.
###
USP – Advancing Public Health Since 1820
The United States Pharmacopeial Convention (USP) is a scientific, nonprofit, standards-setting organization that advances public health through public standards and related programs that help ensure the quality, safety, and benefit of medicines and foods. USP's standards are relied upon and used worldwide. For more information about USP visit http://www.usp.org.