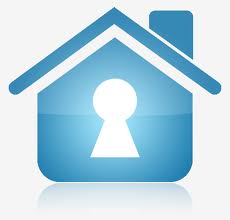 Pittsburgh, PA (PRWEB) September 21, 2012
Guardian Protection Services was named one of the top alarm system companies in California for 2012 in a report released last month. AlarmSystemReport.com, the organization that compiled this list, reviews and ranks home security companies and services.
As one of the largest states in the union, California has hundreds of active home security companies. After AlarmSystemReport.com completed its state-wide reviews, only eleven companies of those hundreds were able to meet their strict quality standards. These few were ranked on a five-star scale with scores between three and a half to four and a half stars. Guardian itself scored a four-star ranking, placing it a tier above Lifeshield Home Security, AlarmForce Home Security, and Protection1 Home Security.
The main criteria used to judge these companies were the customer reviews, the quality of the technology they used, and the capacity for DIY work. Companies were also faulted if they lacked highly desirable services, such as cellular monitoring and wireless security systems.
Within AlarmSystemReport.com's review of Guardian Protection Services, affordability, customer service, ease of installation, support, and warranty all scored four stars. Some of the best attributes of the overall service were its price guarantee and its affordability, as well as both up-front and monthly monitoring costs. The review claims that Guardian performs well across the board, offering a reliable service and a variety of security features and options. The report also stated it had an "outstanding" rating from the BBB and offered the latest security products by GE. Guardian excels in its ability to work with an existing alarm system as well as its incentives to upgrade.
AlarmSystemReport.com, in addition to establishing its system for home security reviews, provides information about security systems and new security technology through its blog. The site also helps those interested in purchasing a home security system to compare quotes from different companies, significantly reducing the security bills of some Californians.
Guardian Protection Services is the largest privately-owned home security company in America, having been in operation since 1950. It provides security systems and 24-hour monitoring to new construction, existing homes, small businesses, multi-location franchises, and corporations.