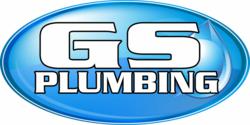 One Call Plumbs it All!!
Greenville, SC (PRWEB) September 24, 2012
An H2O Harmony Whole-House Filtration System ensures superior quality water for drinking, cooking, laundry, cleaning, showering and bathing. The complete system works to eliminate problems throughout the home, including stains, bad taste and odor. It also combats chlorine and hard water problems.
"We are excited to offer our customers such an advanced water filtration system," said Pam Sonnefeld of GS Plumbing. "The Soft Harmony system has received raved reviews for its ability to provide clean, soft, conditioned water throughout the whole house. It enhances the flavor of food and provides softer skin, brighter and softer clothes and eliminates water spots in shower stalls. The Whole Harmony system significantly reduces bad taste and odor by filtering out chlorine and chloramines. It extends the life of fixtures, faucets and pipes by eliminating the chemicals in your tap water."
GS Plumbing provides a comprehensive array of plumbing services, including repairs for leaky faucets, broken pipes, flooded basements, blocked sewers and numerous other plumbing issues. They also provide repair and replacement for sewer and water lines, hot water heaters, disposals, whole house re-pipe, water heater installation, new water and sewer lines, leak detection, video inspections and much more. For complete information about H2O Harmony Whole-House Filtration Systems and all GS Plumbing products and services, visit their website at http://www.gsplumbing.net.
About the company:
GS Plumbing has over 30 years experience in all aspects of the plumbing field. They are accredited with the BBB, 2011 super service award winner with Angie's list, Member of the Greenville Chamber of Commerce, licensed & insured, and offer 24 hour Emergency Service.
GS Plumbing has been awarded the prestigious 2011 Angie's List Super Service Award, an honor bestowed annually on approximately 5 percent of all the businesses rated on the nation's leading provider of consumer reviews on local service companies.
For more information, please visit their website at http://gsplumbing.net.