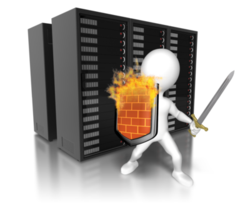 New Website Launched by Michael Bashi to Offer Unbiased Web Hosting Reviews for Online Entrepreneurs
(PRWEB) September 20, 2012
Noted business consultant and trainer Mike Bashi has recently introduced his unique web hosting reviews through his brand new website Hostmonopoly.com. This website offers a free online tutorial for business owners struggling to find a service provider that solves all their website hosting related problems. In this website, Mr. Bashi has revealed the name of the company that he has been using since last six years. Michael Bashi's name is extremely familiar in the online business community as the creator of successful online tutorials like The Traffic Maverick, The Affiliate Rollout, Listgenesis, and many more.
Websites offering web hosting reviews are extremely popular amongst the business owners because website hosting is the foremost requirement for any business that wishes to have an online presence. Finding the best hosting company is never an easy task because there are innumerable service providers in this lucrative business. As an aspiring internet marketer, Mr. Bashi had to spend several years looking for the service that serves his purpose perfectly. Now he has created a free training platform that allows the present generation of business enthusiasts to benefit from his experience and knowledge. Talking about Hostmonopoly.com and its uniqueness, he says, "I have used all host services for at least a month before creating this website. Hostmonopoly would help you bypass the trial and error stage while choosing your website host".
Mr. Bashi has presented all the findings of his extensive research through a video tutorial that is available free of charge for all members of Hostmonopoly. Anyone can sign up to receive a link to this video by providing their email address. Official sources have revealed that many business owners have already signed up to access the free web hosting reviews from the acclaimed business trainer.
About Hostmonopoly.com: Hostmonopoly.com is a review website launched by noted business consultant Michael Bashi. This website helps entrepreneurs find out the best web hosting service provider with a comprehensive, free training video.
Contact:
Mr. Michael Bashi
http://www.hostmonopoly.com/prweb