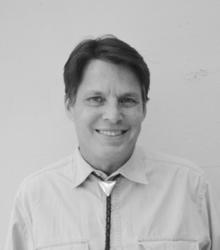 Belleville, IL (PRWEB) September 21, 2012
AIRHAWK®, manufacturer of support surface products for consumer applications, names Scott Parman as the Consultant of International Development, assuming leadership of all European AIRHAWK sales.
Parman brings 25 years of international marketing, sales and distributor management experience across a wide range of industries throughout Asia, The Middle East and Europe.
Based in Italy, Parman will be charged with overseeing all EU sales for the AIRHAWK and Danny Gray brands via an aggressive distributor acquisition and sales support program slated to begin at the INTERMOT 2012 Motorcycle Show in Cologne Germany from Oct. 2-7 followed shortly after by the EICMA Motorcycle show in Milan Italy from Nov. 13-18.
Steve Peyton, Director of AIRHAWK Sales commented, "The addition of Scott is an exciting opportunity for us. Scott is an incredibly talented businessman with the ability to deeply understand the international market, distribution channels and the implementation sales and marketing solutions. Scott's extensive experience compliments our distinctive approach to implementing international expansion strategies." Peyton added, "We are delighted to welcome this talented new member to our team."
To see AIRHAWK's upcoming events visit Airhawk.net. To view images from the rallies and more news visit Facebook.com/AirhawkSeats or blog.airhawk.net.
AIRHAWK is a brand of The ROHO Group that specializes in shape-fitting technology, manufacturing cushion and support surface products for medical applications as well as for recreational and commercial vehicle use. For more information, visit The ROHO Group's website at http://www.therohogroup.com or contact Customer Care at (800) 851-3449.
For more information, contact:
Rebecca Waller
eMarketing & Consumer Segment Manager
The ROHO Group, Inc.
1-800-851-3449, ext. 2220
beccaw(at)therohogroup.com
AIRHAWK.net
Blog.AIRHAWK.net
Learn about AIRHAWK: http://www.therohogroup.com/corporate/about.jsp
Twitter.com/AIRHAWKCushion
LinkedIn.com/companies/the-roho-group
Facebook.com/AirhawkSeats