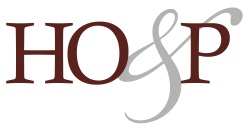 Dallas, TX (PRWEB) September 24, 2012
The law firm of Heygood, Orr & Pearson is announcing the launch of its latest website, Painkiller Overdose Lawyers (http://www.painkilleroverdoselawyer.com/). The new site will serve as a resource with the latest news and legal information for patients who have been injured after using a prescription opioid painkiller.
Opioid painkillers are prescribed by a physician or pain management specialist to treat patients with chronic or acute pain. Some of the most commonly prescribed prescription painkillers include hydrocodone (Vicodin), oxycodone (OxyContin), the fentanyl pain patch (Duragesic), morphine (MS Contin), hydromorphone (Dilaudid), and methadone.
When patients are not properly informed about how to take opioid painkillers or are prescribed too much of these drugs, serious and potentially fatal side effects may result, including respiratory depression. If left untreated, patients who develop respiratory depression as a result of a painkiller overdose may die from a lack of oxygen due to shallow breathing caused by the medication.
Thousands of patients die each year as a result of a prescription painkiller overdose according to a July 2012 warning by the Food and Drug Administration. When these deaths are the result of patients who were given excessive doses of pain medications, improperly warned about the side effects of the drug, or prescribed more potent drugs than were necessary, the doctors or hospital that prescribed these medications may be at fault.
If you or a loved one were injured after being prescribed opioid painkillers, you may be entitled to file a lawsuit against the physician who prescribed these medications. According to an October 2011 article by the Associated Press, numerous opioid painkiller lawsuits have been filed against the companies who manufacture these drugs, including the makers of OxyContin, propoxyphene (Darvon, Darvocet), and the Duragesic pain patch.
Heygood, Orr & Pearson is the nationwide leader in trying lawsuits involving deaths or serious injuries caused by narcotic painkillers. Our clients have been awarded tens of millions of dollars in verdicts against the drug companies who manufacture opioids and the negligent physicians who prescribe them. Our lawyers have spoken with dozens of experts and reviewed millions of pages of legal and medical documents in our pursuit of justice for our clients, giving our law firm an unparalleled expertise in this area of law.
For a free legal consultation to find out if you are eligible to file a lawsuit, contact the attorneys at Heygood, Orr & Pearson by calling our toll-free hotline at 1-877-446-9001, or emailing our firm at info(at)hop-law(dot)com.
About Heygood, Orr & Pearson
Heygood, Orr & Pearson (http://www.hop-law.com) is an experienced and skilled law firm representing clients nationwide who have been injured by dangerous drugs or medical devices, or who have been the victim of personal injury or other wrongdoing. Our firm represents clients in cases involving the fentanyl patch and other opioid painkillers, as well as lawsuits involving table saw injuries, qui tam litigation, SSRI antidepressants, Actos bladder cancer, Life Partners insurance settlements, transvaginal surgical mesh, class action lawsuits, and other areas of law.