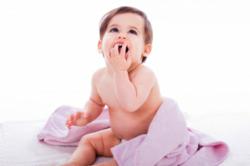 Have a three-month advantage over the children who were not signing
Idaho, US (PRWEB) September 22, 2012
The signing4baby.com is the creation of Andrea Ploehn and Deborah Parrish, leading experts in the field of baby sign language. The site has been created to share the remarkable power of baby signing that has helped thousands of parents and babies communicate at an earlier age and more effectively. It is possible to teach babies to sign with just a few minutes each day with the expert help of Andrea and Deborah.
Anyone visiting the site for the first time should first of all take a look at the amazing video in which babies of just six months use a number of signs to communicate with their parents. The footage of a girl of just 17 months reading words and short sentences should not be missed either by anyone who doubts the power of baby signing.
There are a number of ways that babies benefit from learning to sign. These benefits have an effect throughout their lives and not just when they are toddlers. Research on the website shows that children of 24 months "have a three-month advantage over the children who were not signing", while 8 year olds who were taught to sign had on average a 12 point higher IQ. Other advantages include:

Increased self-esteem and confidence for children
Sign language makes it easy to connect and communicate
Improved memory storage and retrieval
Increase in verbal ability
To find out how to get a baby's life off to the best possible start visit the signing4baby website to see how easy it is to learn baby sign language. Visitors to the site can now receive a free digital book that offers 7 straightforward tips to increase their baby's social skills, IQ, intellectual development and self-confidence through baby sign language by leaving their name and email address.
About signing4baby.com
The website has been created by Andrea Ploehn B.A and Deborah Parrish, M.S. Andrea is the proud mother of 4 children and is a leading expert in baby sign language. Both Andrea and Deborah have helped thousands of parents from countries all over the world communicate earlier and more effectively with their babies. More information about the many benefits of sign language for babies is available at signing4baby.com.