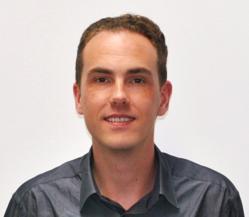 (PRWEB UK) 21 September 2012
Fifteen Digital, based in the North East and Stoke, discovered these findings after the Tees Valley digital sector was identified as a key development focus by Mr Stephen Catchpole, managing director of Tees Valley Unlimited, during the Tees Valley Unlimited Business Summit held in July this year.
Despite this, Fifteen Digital's research has also shown that 53 per cent of its research respondents in the North East are not currently using digital marketing at all, but plan to learn more about it for the future, while only 12 per cent of the region's respondents said that they are currently operating with a fully functional digital marketing strategy.
In addition to this, various companies across the North East have said that they are planning to increase their social media and digital marketing activities spend in 2012 to 2013 by a significant budget increase of 480 per cent.
The most critical digital and social media activities, which have been identified by North East businesses as responsible for actual income are laid out – in order – below:
1. LinkedIn
2. SEO – Search Engine Optimisation
3. Twitter
4. Email database marketing
5. Facebook
Fifteen Digital's survey has also highlighted that the current national average spend on digital marketing activities is £11,500, with the South East, West and London budgets (£28,000) being significantly higher than those within the North West and Midlands (£5,500) and the North East and Yorkshire (£1,000).
In an open response, 43 per cent of Fifteen Digital's UK-wide respondents identified the need to learn more about website mobilisation.
Meanwhile, an additional poll, conducted in March by OnePoll, also showed that 89 per cent of UK small and medium enterprise (SME) online retailers want a mobile-friendly site – and yet 76 per cent do not currently possess one.
Fifteen Digital carried out its UK-wide digital and social media survey in July this year. For more information on the Company, which delivers services in web design, online marketing and e-commerce from its offices in Darlington and Stoke, please visit: http://www.fifteendigital.co.uk.