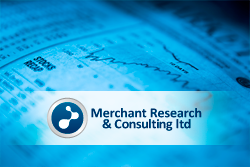 London, UK (PRWEB) September 20, 2012
The worldwide polyethylene terephthalate market growth is expected to gain momentum, with the Asia-Pacific taking the lead in terms of demand for the product over the forecast period.
The global polyethylene terephthalate consumption is primarily driven by the increased use of the material in CSD packaging as well as rising consumption of packaged, frozen and other processed foods. Today's most popular polyethylene terephthalate applications include packaging of CSD and bottled water, alcoholic and hot beverages, sheet/films and food.
Granular and all-encompassing market analysis is the gist of the new PET market research by Merchant Research & Consulting Ltd. The new report "Polyethylene Terephthalate (PET): 2012 World Market Outlook and Forecast up to 2017" draws up a complete picture of the polyethylene terephthalate market at global, regional and country levels while covering the past industry developments, present landscape and future projections.
The report features in-depth comprehensive data on the polyethylene terephthalate production and consumption, demand and supply, pricing situation and trade dynamics. The top market players are profiled, and the major industry events and news are discussed within the report. The future market projections show how the market is set to develop, what volumes and prices are to be expected, what trends and opportunities are likely to emerge through 2017.
Report Details:
Polyethylene Terephthalate (PET): 2012 World Market Outlook and Forecast up to 2017
Published: January, 2012
Pages: 432
http://mcgroup.co.uk/researches/polyethylene-terephthalate-pet
Report Contents:
DISCLAIMER
RESEARCH METHODOLOGY
1. INTRODUCTION: PROPERTIES AND USES
2. MANUFACTURING PROCESSES
3. POLYETHYLENE TEREPHTHALATE WORLD MARKET
3.1. World polyethylene terephthalate capacity

Global capacity broken down by region (incl. regions shares)
World capacity divided by country (incl. countries shares)
Polyethylene terephthalate producers and their capacity (by plant)
3.2. World polyethylene terephthalate production

Global production dynamics (2003-present)
World production by region, 2011
Global production by country, 2011
3.3. Polyethylene terephthalate consumption in the global market

World consumption (2003-present)
Consumption by end use sector, 2011
Consumption trends in Europe (incl. historical background 2003-2011)
Consumption trends in Asia (incl. historical background 2003-2011)
Consumption trends in North America (incl. historical background 2003-2011)
3.4. Polyethylene terephthalate global trade

World trade dynamics
Export and import flows in regions
3.5. Polyethylene terephthalate prices in the world market

Prices dynamics in Europe
Prices dynamics in Asia
Prices dynamics in North America
4. REGIONAL MARKETS ANALYSIS
Each country section comprises the following parts:

Total installed capacity in country
Production in country (2006-2011)
Manufacturers in country
Consumption of in country (2006-2011)
Suppliers in country
Export and import in country (2005-2010)
Prices in country
4.1. Polyethylene terephthalate European market analysis
Countries covered:
Belarus
Germany
Greece
Italy
Lithuania
Netherlands
Poland
Portugal
Russia
Serbia & Montenegro
Slovakia
Spain
UK
4.2. Polyethylene terephthalate Asia Pacific market analysis
Countries included:
China
India
Indonesia
Japan
Malaysia
Pakistan
South Korea
Taiwan
Thailand
Australia
4.3. Polyethylene terephthalate North American market analysis
Countries under consideration:
Canada
USA
4.4. Polyethylene terephthalate Latin American market analysis
Countries overviewed:
Argentina
Brazil
Colombia
Mexico
4.5. Polyethylene terephthalate Africa & Middle East market analysis
Countries examined:
Iran
Oman
Saudi Arabia
South Africa
Turkey
UAE
5. POLYETHYLENE TEREPHTHALATE MARKET PERSPECTIVES
5.1. Polyethylene terephthalate capacity and production forecast up to 2017

Global production forecast
Ongoing projects
5.2. Polyethylene terephthalate consumption forecast up to 2017

Future trends in the market worldwide
World consumption forecast
Forecast of consumption in Europe
Consumption forecast in Asia
Consumption forecast in North America
5.3. Polyethylene terephthalate estimated prices changes up to 2017

Prices forecast in Europe
Prices forecast in Asia
Prices forecast in North America
LIST OF TABLES
LIST OF FIGURES
The report on the polyethylene terephthalate industry has been developed by Merchant Research & Consulting Ltd, an internationally recognized market research agency specializing in chemical industry. "Polyethylene Terephthalate (PET): 2012 World Market Outlook and Forecast up to 2017" is included into the catalogue "Polymers", which also offers reviews of Acrylonitrile Butadiene Styrene, Nitrile Rubber, Styrene-Butadiene Rubber, Polystyrene, Polypropylene, Polyvinyl Chloride markets.