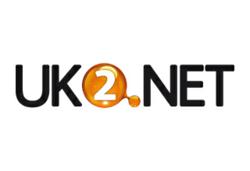 This is one of the highest forms of recognition we can receive, coming directly from those who use our services on a daily basis.
London (PRWEB UK) 21 September 2012
UK2.net has been recognized as one of the top 10 web hosting companies in the world by Blogging.org. This recognition comes directly from bloggers using UK2.net and their competitors' hosting services, rather than from industry analysts. The results were collected by asking bloggers to vote on the top hosting company that they use and would recommend to their peers, resulting in what you might consider a people's choice award for blog hosting.
"This is one of the highest forms of recognition we can receive, coming directly from those who use our services on a daily basis," said Craig McCartney, marketing manager of UK2.net. "We're very proud of the hard work and commitment from our support teams who have dedicated their time and talents to deliver a comprehensive and rock-solid blogging platform."
Innovation and development have always been a hallmark of UK2.net as they have worked diligently to deliver a better hosting experience to all users. UK2.net has optimized the blogging experience by providing an easy 1-click WordPress installation, ample disk space, and tools for monitoring site performance and SEO.
Investing in infrastructure and streamlining the user experience have played an integral part in landing UK2.net near the top of the list by bloggers. It's no coincidence that UK2.net has been experiencing growing popularity from bloggers around the world. During recent years, UK2.net has double-downed on their efforts to provide user friendly blogging tools, which has helped bolster their reputation in blogging circles.
"We've collected over 5600 different bloggers votes to put together one of the most complete guides on the best hosting companies in the world," said John Rampton, the founder of Blogging.org. "No blogger out there wants to have his or her website down. With more than 203 million blogs in the world, having the best hosting is crucial. Keep in mind that we are not doing anything affiliate or payout on commissions. We want our bloggers to know who is the best out there without us being paid for it!"
As a thank-you to bloggers everywhere, UK2.net is currently offering a 20% discount off any blog hosting plan by entering the voucher code TOP10BLOG on the order form. In addition to great prices, UK2.net boasts a 100% uptime promise and 24/7 friendly support technicians to provide the peace of mind you deserve.
--
ABOUT UK2.NET
UK2.NET has been a major player in the Web hosting industry since 1998 and is part of UK2 Group. They provide a variety of services including domain names, email hosting, Web hosting, cloud hosting, reseller, ecommerce solutions, VPSs and dedicated servers to individuals and businesses. UK2.NET is also one of the biggest and fastest growing Web hosting companies in the UK.
UK2.NET is the founding member of the UK2 Group, a group of interconnected global and UK Web hosting companies that operate independently whilst sharing knowledge, expertise and resources. Having this wide range of companies under one group allows them to achieve a greater global reach while providing world-class hosting services to their customers.