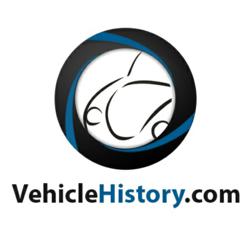 VehicleHistory.com appreciates all customer comments but does not offer an incentive for feedback.
Denver, CO (PRWEB) September 21, 2012
Motor vehicle reports from VehicleHistory.com make it simple for used car buyers and sellers to get background information on a used car. With over 2 million VIN checks purchased through VehicleHistory.com, the company celebrates with appreciation of their customers.
Recently, VehicleHistory.com announced their 2 million motor vehicle report mark with an incentive for three free reports to any customer who has previously used their service and reviewed it. VehicleHistory.com wants to clarify that this statement was incorrect and that they do not provide free reports or any other incentives for positive reviews.
VehicleHistory.com appreciates all customer comments but does not offer an incentive for feedback. The company also wants to make it clear that they do not want to only receive good comments if customers do choose to leave them, they want honest opinions of their services as well.
VehicleHistory.com prides itself on customer satisfaction, and though they value all client opinions, free reports are not given to any customer who simply leaves a review. For those with any complaints or account problems, Customer Service Manager Josh F. is available by email at josh(at)vehiclehistory(dot)com and will be happy to handle any issues.
As VehicleHistory.com moves forward past their momentous 2 million VIN checks marker, the company wants to clarify their appreciation for all feedback. VehicleHistory.com will continue to provide comprehensive yet cheap motor vehicle reports to all customers.
About VehicleHistory.com:
VehicleHistory.com provides online vehicle history report services for used car buyers and sellers in North America. VehicleHistory.com is most reliable way for customers to get background material on the cars they are interested in purchasing with one of the largest databases of used car information in the U.S. and Canada. To date, VehicleHistory.com has over 2 million vehicle history reports purchased from their online database. Contact VehicleHistory.com customer service 24/7 through live chat or by calling, toll free, 1 (855) 395-6395.