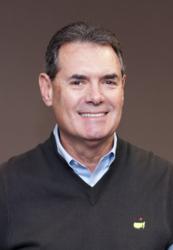 Eau Claire, WI (PRWEB) September 22, 2012
CURT Manufacturing is pleased to announce that Mike McKay, industry veteran and former long time VP, Sales & Marketing for Stag-Parkway, the industry's largest RVWD, has joined CURT in the new role of Vice President, RV and Trailer.
Mike's main responsibility will be to greatly expand CURT's footprint to the RV Aftermarket with their state-of-the-art 5th Wheel hitches, WD & Sway Controls, Brake Controls, Custom Wiring Harnesses, Gooseneck Hitches, and the largest offering of Custom Made Trailer Hitches in the Industry.
Greg Hooks, CURT's CEO, said, "Mike's experience, having worked at the highest levels of the RV Aftermarket, makes him a tremendous asset to CURT, and we are very excited to have him on our team as we significantly increase our offering and incomparable service capabilities in this very important channel of the Recreational Towing Industry."
About CURT Manufacturing
CURT Manufacturing, LLC stands for EXCELLENCE in our products and our people. We are a Manufacturer, Importer, and Distributor of Towing System products, OE Trailer products and Specialty Equipment products that combine competitive price, unsurpassed quality and unparalleled aesthetics. CURT aspires to be the industry leader by recognizing that the customer is King and that our people are our greatest asset. For additional information, please call us at 715.831.8712, or email Fayne Peck, our Marketing Manager, at fpeck (at) curtmfg (dot) com.