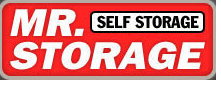 Philadelphia, PA (PRWEB) September 21, 2012
Mr. Storage now offers Philadelphia storage facilities at numerous locations with the first months rent for free. They provide easily accessible locations that are convenient for all Philadelphia County residents. With their full range of packing supplies it allows those who are moving to be rest assured that all of their personal belongings will be secure.
With over 30 years of experience, their self storage units in Philadelphia are clean, dry, and provide top-notch customer service from Mr. Storage's professionals. Those who are moving or looking to store their personal items can experience the dedication from the professional expert storage managers and have the first months rent for free. When renting self storage in Manayunk, they offer free use of their moving trucks. This decreases the amount of stress a move can put on someone by having an easy accessible way to move large items.
Each Mr. Storage location throughout Philadelphia has packing supplies readily available from bubble wrap, tape, and even wardrobe boxes making it a one-stop shop. No matter what the reason may be for storing one's belongings such as moving out of an apartment, downsizing or relocating, the storage rentals in Manayunk, allow people to take advantage of the first months rent for free.
About the Company:
Mr. Storage is a self-storage center, which has been locally owned and operated for over 20 years. They understand that moving can become stressful, so their friendly, professional staff take the time to reduce the stress and make each move as easy as possible. The staff at Mr. Storage will be happy to work with customers to find a storage unit that best suits the needs at an affordable cost.
To learn more visit http://www.mrstorages.com/