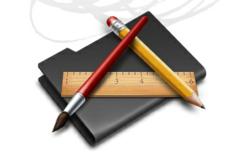 (PRWEB) September 21, 2012
Zane Benefits, which provides businesses with comprehensive and flexible health reimbursement account (HRA) solutions, today announced it had scheduled a free webinar series, including "HRAs, Health Care Reform and State Health Insurance Exchanges" to educate employers and human resource professionals on the future of health benefits.
With changes to employer health benefits imminent, health insurers are already dusting off their once-ignored individual market product lines to appeal to individuals as well as employees. And, businesses of all sizes are looking to health reimbursement arrangements (HRAs) to control benefits costs while keeping employee morale and retention up.
Employers and human resource professionals should attend this webinar to learn how the Affordable Care Act affects HRAs.

During this 60 minute webinar, attendees will learn:
What a health reimbursement arrangement (HRA) is
The benefits of HRAs for businesses and employees
How the Affordable Care Act (ACA) affects HRAs
How HRAs will work with State Health Insurance Exchanges in 2014
-Why businesses are terminating traditional group health insurance coverage in favor of HRAs