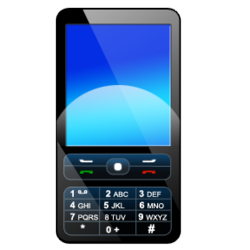 Younger drivers, ages 16 to 24, are more likely to use a hand-held cellphone rather than older adults.
Denver, CO (PRWEB) September 25, 2012
Driving distracted, like texting on a cellphone when behind the wheel, causes may fatalities across the United States every year. DMV.us.org, a new leader in the driving record report industry, announces why texting and driving is so dangerous, especially for young motorists.
According to a study by the University of California, a band on cellphones while driving reduced all traffic accidents fatalities by 22% and that deaths caused by cellphone using drivers was down by 47% (March 2012). Using a cell phone while driving can reduce a motorists brain activity on driving, thus causing fatal traffic accidents for those not paying attention to the road.
Though there are many distracting devices in cars these days, like radios or navigation systems, cell phones still top the fatal accident list. According to the National Highway Traffic Safety Administration, in 2010 there were a reported 3,092 distracted driving related accidents, but the number is likely much higher. Also younger drivers, ages 16 to 24, are more likely to use a hand-held cellphone rather than older adults.
Texting and driving is not a joke. If a driver absolutely needs to answer a text, DMV.us.org recommends pulling over safely in a parking lot or other location away from the road. Additionally, many U.S. states have recently passed laws banning cellphone use while driving, which makes 39 states in total, so getting a fine wouldn't be a good idea either.
Maintaining a good driving record by avoiding tickets is another reason not to text and drive. A bad driving record can prevent job seekers from gaining employment or even cost a person more money if they are unaware of a traffic ticket. To check a driving record report visit DMV.us.org.
About DMV.us.org:
The DMV.us.org driving records search provides instant information that details a person's driving history of violations, suspension and more. With thousands of satisfied customers, Dmv.us.org is a trusted source for driving record reports. DMV.us.org customer service can be reached through a 24/7 online chat, toll free number 1-877-888-0889, or via email at josh(at)dmvinfo1(dot)com.