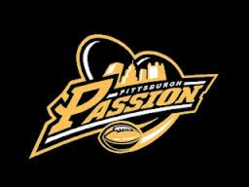 Pittsburgh, PA (PRWEB) September 21, 2012
After an intense month-long competition, the winner of Yellow Bridge's first ever Website Design Competition has been chosen! Taking control of the leader board in a sweeping victory is the Pittsburgh Passion. Congratulations!
SCOREBOARD FOR TOP TEAM WEBSITES
1. Pittsburgh Passion (women's football/WFA): 197
2. Pittsburgh Power (men's football/AFL): 102
3. Clarion University (college athletics): 68
By far the favorite of this season's competition has been the Pittsburgh Passion, almost doubling the next highest score. The Passion website is followed by the Pittsburgh Power and then the Clarion University athletics site.
PASSION WEB DESIGN ASSESSMENT
As the winner of the popular vote, part of the grand prize was a basic assessment of the web design aspects of the Passion site. We found some key positives:
1. Built upon WordPress. Using WordPress as a CMS gives websites a strong SEO advantage because the code it uses is SEO friendly, users can easily and frequently update content, and RSS feeds are available. These features make WordPress highly attractive both from an SEO perspective as well as a web design perspective. If you are responsible for running an SEO campaign, managing the website, promoting your site through social media, or simply publishing a single blog post, WordPress CMS will simplify the process for you.
2. Schedule is easily accessible from the homepage. As one of the most traffic-driving pieces of information on a sports team's website, this is an important component of the site. The easy to access arrangement lets you know that the site was designed with users in mind.
3. Logo is well-designed and complements the look of the website. From sports teams to international corporations, a cohesive design is critical in building a brand. Ideally, everything produced by a company should have the same distinctive look. For sports teams in particular, it gives your brand an image that fans and followers will rally around and be proud to wear as they support their favorite team.
In the analysis, we also found a few areas of the Passion site that could be improved to have a stronger web presence and reach even more fans and users:
1. Add a mobile version. As the popularity of web-enabled devices increases (including tablets, smartphones, iPods, etc.), having a mobile version of a website becomes more imperative. Traditional websites are fine for viewing on a desktop or laptop computer, but they can be cumbersome to view and interact with on a smaller screen. Having a mobile website allows more users to freely interact with your site and be more likely to refer to it.
2. Tighten integration with social media. While there are social media buttons on the "About" page to follow the team on social media sites, these buttons could receive even more attention if they were also on the "Home" page. The Passion site would also benefit by having buttons to allow users to "like," "tweet," or "+1″ news posts, which could potentially help the team spread its stories farther.
COMPETITION GUIDELINES & AWARDS
To create the initial competitors for best sports website design, we chose teams through Google searches for collegiate and professional teams from the Pittsburgh area. This event was intended to combine web design with the new sports season. For the grand prize winner, Yellow Bridge conducted a web design assessment. However, each team that participated will be given one of three badges designed by our own team: MVP, Top Players, and Player Recognition.
Voting was restricted to 1 vote per computer network (IP address). By the end of the completion, which lasted for all of September, we tallied grand total of 710 votes for favorite team sites.
Thank you for voting and have a great fall sports season. Come back for the next web design competition!
Yellow Bridge Interactive is a Pittsburgh-based web design and development firm dedicated to employing best practices and SEO friendly web design. To request a quote for your web design project, contact Yellow Bridge today.