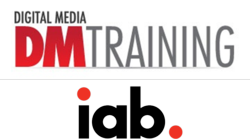 New York, NY (PRWEB) September 24, 2012
Looking to prepare for the IAB Digital Media Ad Sales Certification Exam? Digital Media Training is now offering an on-demand training series that includes in-depth coverage of test topics, sample testing as well as extensive resource material to help individuals prepare for the exam.
Digital Media Training, partner of Interactive Advertising Bureau (IAB), provides training that specifically prepares people for the IAB Digital Media Certification Test. Digital Media Training will help prepare individuals for the certification by reviewing current industry issues, players, and operations, as well as a broad understanding of every major digital platform (e.g., mobile, tablets, online). Media sellers, marketers and senior executives become more digitally savvy, confident and credible. The results – increased ability to service client needs more effectively and ultimately drive more revenue!
This offer will include 30-days access to the training session recordings, reference materials and sample practice testing to help prepare for the exam. Register here or send a note to molly(at)dmtraining(dot)net with any questions. Customized live training sessions are available upon request.
About Digital Media Training
Digital Media Training provides a unique solution that will develop sales and digital marketing skills. Learners keep focusing on the best practices of their job one tip, skill, tactic and strategy at a time. This approach allows new hires, experienced sellers and remote sellers across all verticals become more successful without ever taking them away from their job. Media sellers, marketers and senior executives become more digitally savvy. The results - top performers and increased revenues.
Reinforcement & Sustainable Behavior Change Methodology
Behavior change only occurs when people are clear on their role, understand expectations, have the skills to perform their job, and are motivated for results. Our reinforcement and on the job training approach is based on the concept of how elite athletes train. In order for them to be the best at their craft, they need to practice and be coached nearly every day. The training needs to be focused, on-going, and supported by a good coach. This approach supports achieving true behavior change and creates motivated and successful sellers.