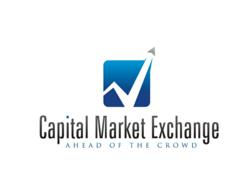 Boston, MA (PRWEB) September 21, 2012
Sarah Biller, President at Capital Market Exchange Inc., the Boston-based analytics platform for institutional asset managers, was invited to speak to members of Paris Chamber of Commerce, Paris Region International Mission Enterprise and seven French hi-technology start-ups during their recent visit to MassChallenge. The French cluster Systematic organized the visit and all the companies that took part in the conversation mission are working in the "Big Data" industry.
The Paris Region International Mission Enterprise (http://www.innovation-prime.com), or PRIME, fosters business and technology partnerships between the Paris Region and the US, with a mission to promote regional labs and form partnerships with organizations and corporations in the US. PRIME helps US companies improve innovation strategies by connecting them with world-class scientists and labs in the Paris Region, and streamlining access to funding for R&D projects. The PRIME team strives to integrate the best of French and American technology and entrepreneurship.
Sarah Biller briefly described Capital Market Exchange's analytics platform and the role it fulfils improving the decisions of asset management teams who invest in debt issued by global companies. Capital Market Exchange's Analytic framework provides its network of leading institutional asset managers a structured approach to identify investment opportunities by quantifying factors driving spreads. In the question and answer session, French entrepreneurs raised pertinent questions regarding the scope and impact of the product, especially for European bond investors.
Other questions pertained to raising capital and general challenges facing innovative, early stage companies. Noting that though Sentiment Adjusted Spreads are proprietary to participating firms, Biller expressed hope that Capital Market Exchange's work will overcome challenges facing bond investors who make decisions in a relatively fragmented, but data rich asset class and improve liquidity. She noted that efficient and accessible credit markets are at the heart of all well functioning economies and a key buttress of innovation.