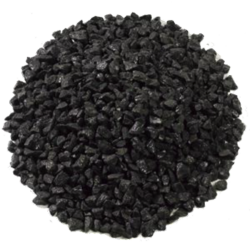 Specialized coating surface engineering sectors are witnessing strong growth driven by the needs of high-end industries
Orlando, FL (PRWEB) September 21, 2012
Capital Corp Merchant Banking and its Ukrainian client have entered into a $26.5 million deal agreement that will provide the client with the opportunity to purchase and expand the coatings production facility.
Protective coatings are a vital input in the construction and maintenance of infrastructure projects as well as industrial, commercial, and residential structures. Capital Corp Merchant Banking's Ukrainian client intends to acquire, refurbish, and operate an active basalt scales ("ABCH") production facility in Ukraine and start producing VMX as well, a copolymer coating that, together with ABCH, greatly increases the anti-corrosive properties of the coating. Furthermore, the company holds patents pertaining to the manufacturing technology that it believes will enable it to generate operating costs significantly below the industry average.
Though the general coating industry has declined, specialized coating surface engineering sectors are witnessing strong growth driven by the needs of high-end industries, such as oil and gas and electronics. For example, in Russia, Ukraine, and Kazakhstan it is estimated that the oil and gas industry infrastructure has deteriorated about 60-70% and is in need of repair. The port and sewage disposal plants are also severely deteriorated and present an ideal market for the type of high quality, specialized coatings that Capital Corp Merchant Banking's client provides and will improve upon.
Growth in the coatings industry has been primarily driven by increased demand in developing markets, in particular Asia (China, India, and South Korea) and Eastern Europe (Russia, Ukraine, Hungary and the Baltic States). The Company intends to initially target the construction, industrial, and marine markets in Eastern Europe.
The method by which this project is to be funded is the brainchild of Mr Gilles Herard, Jr. Mr Herard is a seasoned Merchant Banker and has been in the banking industry for 38 years. He worked early in his career at the Toronto Dominion Bank (Canada) and later on joined Manufacturer Hanover (MH) of New York as Senior Credit Analyst. He eventually created his own Firm, Capital Corp Merchant Banking, where he syndicates and structures funding for top companies worldwide, all the while investing his own firm's funds into the projects. As the head of Capital Corp Merchant Banking, Mr Herard has become a leading figure in international middle-market project financing and engineers all funding structures for projects at Capital Corp. Mr Herard has received numerous awards for his work and other contributions including being appointed to the Presidential Business Commission, Honorary Co-Chairman of the Business Advisory Council, nominated as Executive of the Year by the internationally acclaimed National Register's Who's Who, and having received the Senatorial Medal of Freedom, among many others.
About Capital Corp Merchant Banking Orlando: Capital Corp Merchant Banking Orlando offers quality Merchant Banking services for a variety of projects worldwide. Capital Corp Merchant Banking has developed close working relationships with groups of Professionals: Specialists in Finance, Commercial Risks Insurance and Re-Insurance, International Accounting Firms and Law Firms, and the largest Valuation Firm in the world. Capital Corp Merchant Banking is solution-oriented and known for being the most flexible Funding Source on the Market in creating handcrafted investment structures to meet the needs of the different constituent groups in each individual transaction. Capital Corp Merchant Banking offers many services: Project Financing, Consulting, Due Diligence, Evaluation of a Business, Negotiating Services, Acquisitions, Investment Approach, and Presentation Reports as well. For further information, please visit the website.