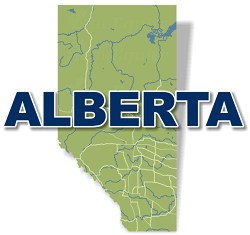 Calgary is offering better employment options with higher income as compared to other metropolitan's in Canada. That is why we are looking at a higher immigration ratio, which in turn leads to a rise in demands
Calgary, Alberta (PRWEB) September 21, 2012
Calgary has become one of the hottest markets in Canada this quarter. According to recent reports released by the Conference Board of Canada and Genworth Canada, this is largely due to the heating condo market in the region. Markus Arkan, CEO of Syndicate Mortgages, highlights some of the important facts from these reports and forecasts Calgary market condominium market.
The reports indicate that the condo sales, starts and prices are favorable right now and most likely to head towards a rise. According to Mr. Arkan, the rising demand is largely due to employment and population growth as well as low interest rates. Mr. Arkan said, "While affordability is becoming a major problem in other parts of the country, higher average local incomes are keeping Calgary on a different road altogether."
According to Metropolitan Condo Outlook, the report recently published by Genworth Canada, condo sales and prices will rise moderately throughout the rest of 2012. The report also pointed out a fall in unsold builder stocks, which will lead to higher starts throughout the last quarter of 2012. However, the starts are predicted to drop once again in 2013.
Metropolitan Condo Outlook also suggests that the condo starts in Calgary may increase 15.5% from the previous year. With 2,373 units expected in 2012, Calgary condo starts might reach the highest point in four year. However, the same report also predicts an 11.7% cent drop in 2013. Condo resale transactions in the metropolitan are also reported to increase throughout 2012 and 2013.
As far as the condo price is concerned, Metropolitan Condo Outlook stated that resale price of condominium will increase 0.9 % in 2012 reaching $239,445. In 2013, it may increase another 2.9% reaching $246,414.Mortage expert Markus Arkan, however, asserts that the affordability is expected to remain high due to favorable interest rates and high household income.
"Calgary is offering better employment options with higher income as compared to other metropolitans in Canada. That is why we are looking at a higher immigration ratio, which in turn leads to a rise in demands," Mr. Arkan adds.
To conclude the analysis of Metropolitan Condo Outlook and the national report by Conference Board of Canada, Mr. Arkan said that Calgary is currently a bright spot in the overall Canada housing market. "In Calgary, there is a subtle balance between the supply and demand of condos indicating that despite the rise in sales, starts and prices, the market is nowhere near a burst."
About Syndicate Mortgages Inc.
Syndicate Mortgages Inc. is one of the leading Canadian mortgage brokerage firms. Founded in 2008 in Ontario, the company specializes in residential, commercial and construction financing across Canada. With years of experience and expertise in the mortgage industry, and access to an array of lending institutions across Canada, Syndicate is known for finding the best mortgage rates for their customers. Syndicate has branch locations across Canada. For contact, please use the following details.
Contact Details
Syndicate Mortgages Inc.
http://www.syndicatemortgages.com
Toll Free: (888) 646-1062
Email: info(at)smibroker(dot)com