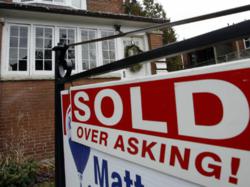 Increase in prices does not seem to have the same effect everywhere. For instance, the condition in Manitoba is still positive due to a better employment rate and higher average salaries
Toronto, Ontario (PRWEB) September 22, 2012
RBC Economic Research has recently presented a report which indicates the alarming state of affordability in major cities including Vancouver. The report is based on latest statistics from all the major cities in Canada. Mr. Marcus Arkan, CEO of Canada's leading mortgage brokerage – Syndicate Mortgages, has also analyzed the stats in the light of current housing prices and their pace of increase.
Home prices have reached a record high in July as the House Price index by Teranet-National Bank indicated a record 0.7 % hike from June. However, the same report also suggests that the annual price gain is constantly decelerating specifically in Vancouver. According to Mr. Arkan, this may be the effect of tighter mortgage rules. He said, "New mortgage rule and rising home prices have contributed to creating the affordability issue. While the rate of price increase has cooled down, not many people are able to afford a home in Vancouver."
The Teranet report compared the last year statistics with the current numbers. Last year, the total increase in August from July was 1.0 %. Based on the data collected during the past few months, Mr. Arkan suggests that further deceleration is expected in the coming months. However, RBC warns that the deceleration may not be very helpful in eliminating the affordability issue in Vancouver. "The pace is calming down but there is a huge chance that interest rates will start to rise. This will further affect Canadian homebuyer's ability to afford a home," adds Mr. Arkan.
RBC's recent report is backed by the quarterly survey conducted by the Royal Lepage. According to the Royal LePage's survey, affordability is deteriorating all across the country but the situation is worst in Vancouver. An average of 91% of pre-tax income is required to service the costs of owning a home at the current market value. This figure is dangerously close to the historic worst level on record.
On a positive note, RBC's report also pointed out the region where affordability issue is not as severe as in Vancouver. According to the report, Alberta, Atlantic Canada and Manitoba markets have managed to balance prices and affordability largely due to favorable economic conditions in the region. "Increase in prices does not seem to have the same effect everywhere. For instance, the condition in Manitoba is still positive due to a better employment rate and higher average salaries," Mr. Arkan explained.
About Syndicate Mortgages Inc.
Syndicate Mortgages Inc. is one of the leading Canadian mortgage brokerage firms. Founded in 2008 in Ontario, the company specializes in residential, commercial and construction financing across Canada. With years of experience and expertise in the mortgage industry, and access to an array of lending institutions across Canada, Syndicate is known for finding the best mortgage rates for their customers. Syndicate has branch locations across Canada. For contact, please use the following details.
Contact Details
Syndicate Mortgages Inc.
http://www.syndicatemortgages.com
Toll Free: (888) 646-1062
Email: info(at)smibroker(dot)com