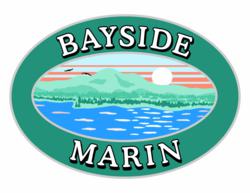 SAN RAFAEL, Calif. (PRWEB) September 21, 2012
Bayside Marin, a premier 18-bed residential chemical dependency and dual diagnosis treatment center, was the featured treatment facility on the September 18th episode of Discovery Fit & Health's "Addicted" television show. The show will re-air on Tuesday, September 25th at 9 PM.
The hour-long show features Lindsay, a 25-year-old Opana addict who fell into substance abuse after a serious knee injury introduced her to this prescription painkiller. With no job and no support from her family, Lindsay steals merchandise from retailers to feed her habit. That is, until she gets the help she so desperately needs from Bayside Marin.
"We are very excited to be a part of this great TV show and to have had the opportunity to help Lindsay," said Joe Tinervin, Executive Director of Bayside Marin.
"Addicted" is a one-hour docu-series produced by Asylum Entertainment that follows the lives of individuals struggling with addiction as they work with interventionist Kristina Wandzilak, the Executive Director and founder of Full Circle Intervention. According to the show website, "each episode will take viewers on the unpredictable journey of recovery and the harrowing struggle to become sober."
"Bayside Marin has enjoyed a long referring relationship with Kristina Wandzilak, through her private intervention work, and we jumped at the chance to be a part of her show," said Tinervin. "We trust and respect Kristina, and know that her work on this show can affect many lives out there. We're proud to partner with her in this way."
Bayside Marin is an accredited 18-bed residential chemical dependency and dual diagnosis treatment program that also offers outpatient services. Bayside is uniquely positioned to provide its clients with an individualized program that blends a world-class, peaceful, private environment with a solid, evidence-based program, preparing clients for their next step in the recovery process.
Bayside Marin is a member of CRC Health Group, the most comprehensive network of specialized behavioral care services in the nation. CRC offers the largest array of personalized treatment options, allowing individuals, families and professionals to choose the most appropriate treatment setting for their behavioral, addiction, weight management and therapeutic education needs. CRC is committed to making its services widely and easily available, while maintaining a passion for delivering advanced treatment. Since 1995, CRC has been helping individuals and families reclaim and enrich their lives.
###