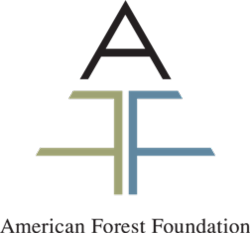 The estate tax burden is an imminent, national threat to forestland.
(PRWEB) September 20, 2012
Representatives Diane Black (R-TN-06) and Mike Michaud (D-ME-02) today introduced the Keep the Forest and Farm in the Family Act of 2012 (H.R. 6439) to provide estate tax relief to America's forest owners, farmers, and ranchers.
Families—not the federal government—own the most forestland in America. On December 31, 2012, the estate tax will revert back to 2001 levels and the number of family forests owners facing an estate tax bill will increase, putting at risk millions of acres of forest land.
"The estate tax burden is an imminent, national threat to forestland—52 million acres of America's family forests are owned by someone 75 or older. If Congress does nothing, forests and America's conservation legacy will lose," said Tom Martin, President and CEO of the American Forest Foundation.
"Facing a huge tax bill, far too often means selling off land or cutting timber prematurely. Representatives Black and Michaud have recognized this in their legislation and are working to give these families relief from the estate tax," added Martin.
H.R. 6439 would allow forest owners—and farmers and ranchers, too—to pay the estate tax on the value of their land if they keep it in the family as a working forest or farm, instead of assessing the property at the highest use value. H.R. 6439 would allow up to a $5 million reduction, whereas current law only allows up to a $1 million reduction.
"Whether you support full repeal of the estate tax or you support the current levels that were set temporarily last year, tax relief for our family-owned forests and farms should be made a priority. By helping Tennessee families keep their forests and farms, we're continuing to ensure we have good paying rural jobs, providing places to hike, hunt, and fish, and clean water, providing wildlife habitat and forest products Americans use every day," said Congressman Diane Black of Tennessee.
"More than 9.9 million acres of Tennessee's forestland are owned by 531,000 family forest owners. The federal estate tax threatens the livelihoods of many hard-working families and the public benefits their forests provide," added Black.
H.R. 6439 also fixes timber harvesting penalties in the current law, which have negative consequences on both forest health and jobs. America's forests support more than 1 million jobs and privately owned forests support a significant portion of these jobs. Every 1,000 acres of private forests supports an average of eight jobs. Timber harvesting is one of the tools that helps prevent damage from wildfires, pests, and diseases and when done sustainably improves the health and productivity of America's forests.
"Maine has more forest cover than any other state in the nation. More than 5.7 million acres of Maine's forestland are owned by 233,000 family forest owners. This bill not only helps to protect Maine livelihoods and a rural way of life, it also ensures that families who are working hard to keep their forests working for the benefit of all of us, will not be penalized for their efforts," said Congressman Mike Michaud of Maine.
Interviews are available with Melissa Moeller, Manager of public affairs with the American Forest Foundation.
The American Forest Foundation works nationwide and in partnership with local, state, and national groups to provide hands-on support for America's 10 million family forest owners, giving them the tools they need to manage healthy and sustainable woodlands. Learn more about our work at http://www.forestfoundation.org/estatetax.