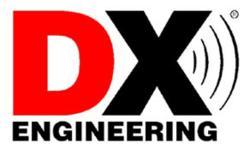 Akron, OH (PRWEB) September 21, 2012
In 2008, DX Engineering applied for and obtained a patent for a system that combined signals from an array of antennas for the purpose of optimizing the reception in a particular direction.
In late 2010, DX Engineering wrote to Hi-Z Antennas, which is run by Lee Strahan (K7TJR), advising him that Hi-Z Antennas was selling products which infringed on DX Engineering's patent. Both DX Engineering and Lee Strahan separately requested that the United States Patent and Trademark Office (USPTO) re-examine the validity of the particular DX Engineering patent. After each re-examination, the USPTO confirmed that the inventions claimed in DX Engineering's patent were, in fact, valid.
As a result of the decision of the USPTO, the parties have resolved the issue. Hi-Z Antennas has agreed to enter a License Agreement with DX Engineering, under the terms of which Hi-Z Antennas will pay a small annual royalty to DX Engineering covering the products that utilize the patent and will be permitted to continue to manufacture and sell its products.
DX Engineering will continue to develop new technologies and new products for the benefit of the Ham community.
For DX Engineering: Paul D. Sergi
For Hi-Z Antennas: Lee Strahan
At DX Engineering, Amateur Radio is all we do. Our goal is simple: fulfill the needs of Ham radio enthusiasts with the best products and technical support. Whether it's DXing, Contesting or just plain everyday operating, we strive to develop products that fill a specific need, products that are reliable, fully tested, and represent the best value for your money. DX Engineering also carries the highest-quality products from brands that meet our exacting standards. Find us at DXEngineering.com or contact us at 1-800-777-0703.