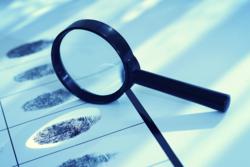 A1 Live Scan is the #1 preferred and trusted authorized live scan vendor of choice by Immigration Advocates, Lawyers, Judges and Non-profit organizations
Los Angeles, CA (PRWEB) September 28, 2012
With President Obama's "Deferred Action" program for children of illegal immigrants, A1 has risen to the challenge once again by increasing its office hours in its downtown Los Angeles office, expanding its staff and offering discounts on the services needed. Under the program, children who were brought into the country illegally by undocumented immigrants can now stay in the country and work legally for two (2) years with likelihood of extension. It is estimated that over 200,000 current and former Los Angeles Unified School District students are potentially eligible for the deferred action program. A1 fully endorses the DREAM Act and facilitates those applicants who need to apply by having them check their criminal background at the State (Department of Justice) and Federal level (FBI). Given the small window of 5 months before a new President is elected, A1 recognizes that there is urgency for children of undocumented parents to first determine if they qualify and get the application process started early.
A1 Live Scan is partnered with a number of non-profit organizations and a network of Immigration Attorneys who have dedicated and knowledgeable staff to help the children of undocumented immigrants apply for Deferred action and Employment authorization. Some of the Organizations with whom A1 has partnered include Immigration Center for Women and Children, The Vail Center, Legal Aid Foundation, El Rescate, Union Rescue Mission among others. This list continues to grow daily with the collective effort of organizations and attorneys who strongly believe in the fundamental fairness of granting deferred action and preventing deportation of law abiding children of undocumented parents. For the past six (6) years, A1 Live Scan has helped thousands of immigrants adjust their legal status by offering low cost DOJ and FBI background checks. The staff at A1 Live Scan are certified by the Department of Justice and trained by the FBI to roll fingerprints using both Live Scan technology and manual wet ink card prints.
A1 Live Scan has established a proven track record of 99% accuracy and acceptance of all of its fingerprint submissions to the State of California and the FBI. Because of the good quality of fingerprints captured and submitted, the background check results are received a lot quicker than most of the other live scan agencies offering the service. Consequently, it is no surprise that A1 Live Scan is the #1 preferred and trusted authorized live scan vendor of choice by Immigration Advocates, Lawyers, Judges and Non-profit organizations.
A1 is open during the week from 8:30 a.m. to 5:30 p.m. and on Saturdays from 10 a.m. to 1:00 p.m. Their hours are often extended to meet the demands of its customers particularly with the implementation of the DREAM Act. A1 has not increased its fingerprint rolling fee despite its increased overheads for nearly 3 years and the management is very sensitive to the budget of the population it serves. For the rest of the year, A1 is offering $5/- off on Dream Act Application Photos which amounts to a generous 33% discount. A1 is strategically and conveniently located in downtown Los Angeles diagonally from the largest Immigration Court in the United States. A1 Live Scan also has a mobile unit that travels throughout the greater Los Angeles area and even out of state depending upon the needs of their clients.
In extreme cases where the applicants are unable to pay the fees to check their criminal record to see if they qualify to apply under the Dream Act, A1 has waived its rolling fee as a goodwill gesture to show its support of the participants in the DREAM Act. A1 has a working partnership with state funded Work Force programs and non-profit organizations to offer low cost fingerprinting for those who are out of work and are on some form of government assistance.
The staff at A1 is bilingual (Spanish) and will be pleased to answer any questions regarding fingerprinting for Deferred Action or any other purpose. They are professional, helpful and accommodating. Give them a call at 213-489-4559.
For more information, contact Muthiah at A1 Live Scan & Notary Services at 213-489-4559 or visit http://www.a1livescan.com
CONTACT: Muthiah Nachiappan, 213-489-4559; a1livescan(at)pacbell.net