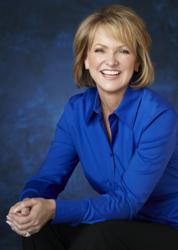 Succeed Because of what you've been through!
Portland, OR (PRWEB) September 26, 2012
Anyone interested in overcoming adversity or in helping others do so will be captivated by Rhonda Sciortino's powerful story of defeating the deck stacked against her.
Rhonda Sciortino, a former foster child, was abandoned at six months of age and lived as a ward of the court until she was 16 years old. Like many children in foster care, she experienced trauma but overcame abandonment, neglect, and abuse, going from poverty, filth, hunger, and loneliness to affluence, order, fulfillment, and healthy relationships. Rhonda used the obstacles in her life as stepping stones to a great future,
and is now using her books, speaking, and media appearances to encouraging others to overcome obstacles they face and to leverage their strengths to make a difference in the lives of others.
This event is free of charge and is hosted by Evelyn Hecht, owner of Hecht & Hecht Insurance. Evelyn is a Portland resident who volunteers as a Court Appointed Special Advocate with CASA, an organization whose focus is on the safety and well-being of children. Through her work as a child advocate, Evelyn is able to effect change in the lives of abused and neglected children.
There is limited space for this event. [http://conta.cc/SFGC4b __title__ Register Here] For more information, contact Evelyn Hecht at 503-542-1131 or evelyn(at)hechtins(dot)com.