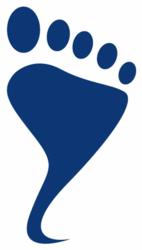 Bunion Bootie is thrilled to announce the roll-out of their VIP program!
Henderson, NV (PRWEB) September 26, 2012
Bunion Bootie is thrilled to announce the roll-out of their VIP program next month! Repeat buyers will be automatically enrolled into the VIP program where they will be eligible for special promotions. The promotions will run periodically and be sent by email only to those enrolled in the VIP program. The VIP program did a soft launch last month and was wildly popular amongst its customers which leaves Bunion Bootie to believe the program will be a great success.
*The VIP program identifies candidates by the email address used at the time of purchase. Please email CustomerService (at) BunionBootie (dot) com for further details about the VIP program.
Bunion Bootie was established in 2011 by a small group of bunion sufferers who came together in search for an effective non-surgical treatment for bunions, a solution that they felt did not exist previously. Bunion Bootie is the perfect answer for those people who must stay on their feet for prolonged periods, including office workers, shift workers, and athletes. Bunion Bootie fits in any shoe easily and comfortably and provides all day relief from the rubbing and irritation caused by bunions. Bunion irritation, if left untreated, can result in blisters, swelling, tenderness, and bursitis. At only 0.4mm thick, Bunion Booties fit comfortably in almost any shoe (including running shoes!), and is made with odor and bacteria resistant materials. The proper size for each bunion sufferer is best determined by measuring the length of their foot, as well as considering their foot width, bunion deformity level, and intended wear pattern. More information is provided on the website under the Sizing Tips page.
Please visit their website http://www.BunionBootie.com for full details. Discounts are available for purchases of more than one (1) Bunion Bootie and can be found on the website. For more information contact Bunion Bootie through the company's website, BunionBootie.com, or by emailing at CustomerService (at) BunionBootie (dot) com. Currently Bunion Booties are only available for purchase through the Bunion Bootie website or Amazon.com.